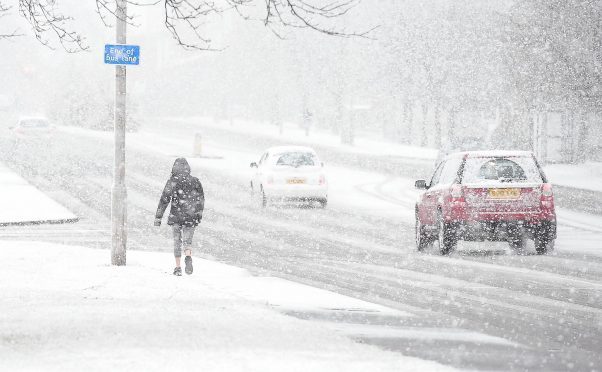 It might be the middle of Spring but areas of the north of Scotland has been battered with snow and unseasonably wintry weather.
The cold snap has been brought in by a cold front which made its way to the north of Scotland from Iceland throughout Sunday night and caused much of the wintry weather.
In Aberdeen, motorists faced blizzards and icy roads, with forecasts predicting more adverse weather conditions continuing over the weekend.
Police and ambulance teams were called to a number of incidents on the A90, A96 and throughout Aberdeenshire, with roads becoming increasingly treacherous.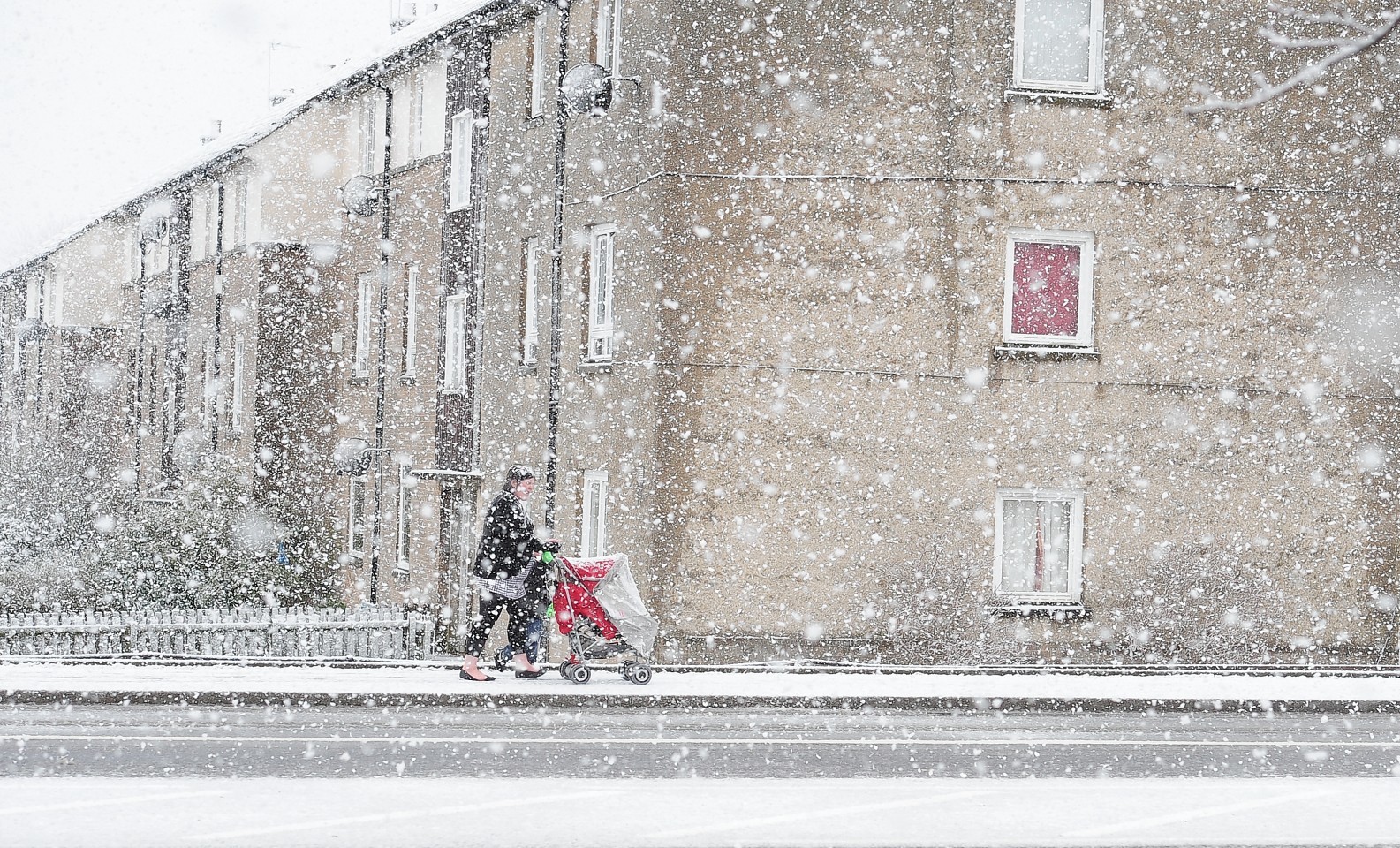 Aberdeen Met Office meteorologist Stuart Brookes said it would be "more of the same" for the next few days.
He said: "We have had fairly strong northerly winds and a mix of showers going all day.
"This time of year is really very hard for the snow to settle during the daytime just because the sun is too strong and ground is so warm. It melts away in no time except on the hills."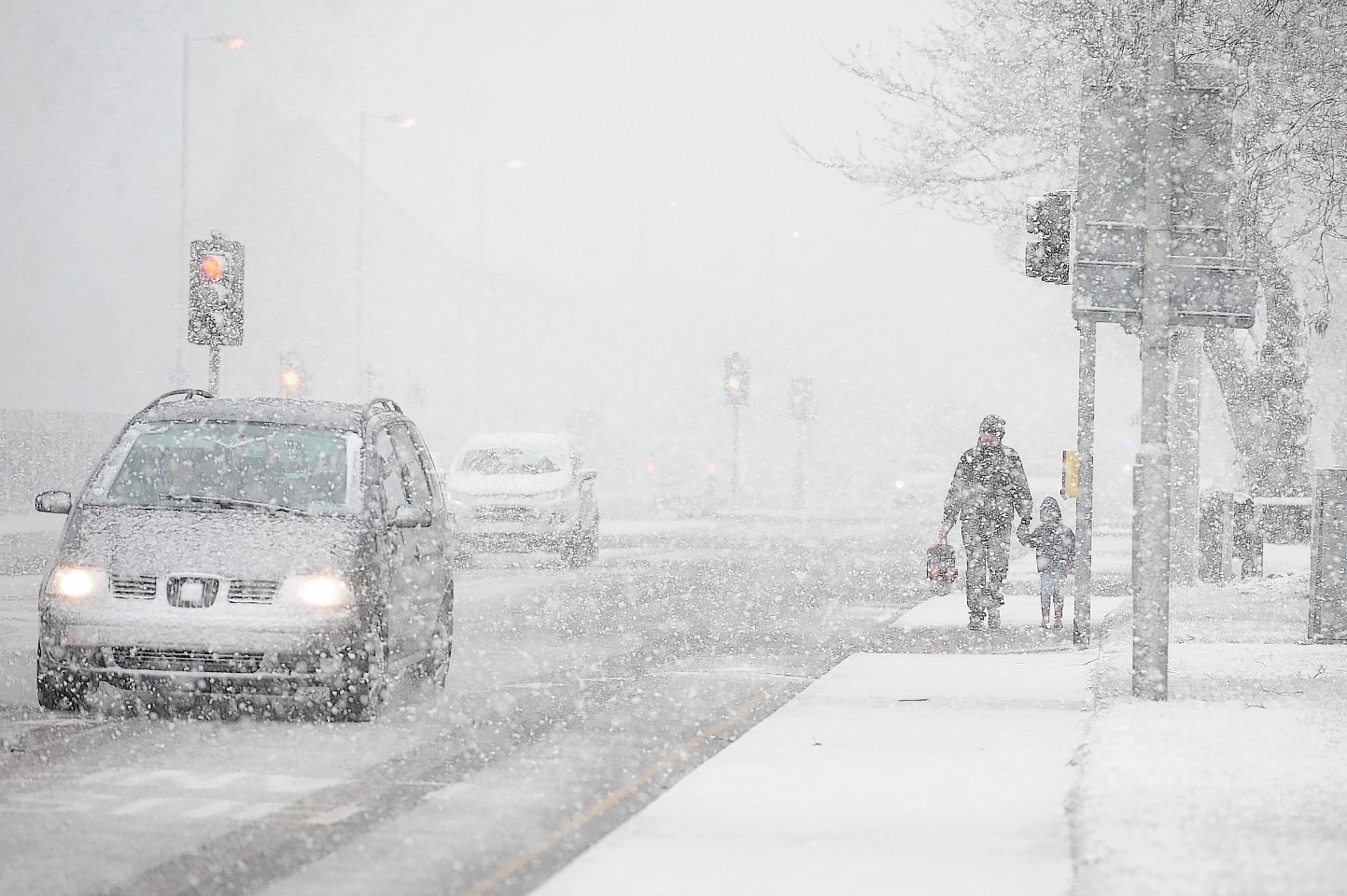 He added: "This is still very cold for April. Cold air will be milling around our neck of the woods for the next few days.
"We'll be looking at frost most nights during the week and not really seeing anything milder until during the next weekend."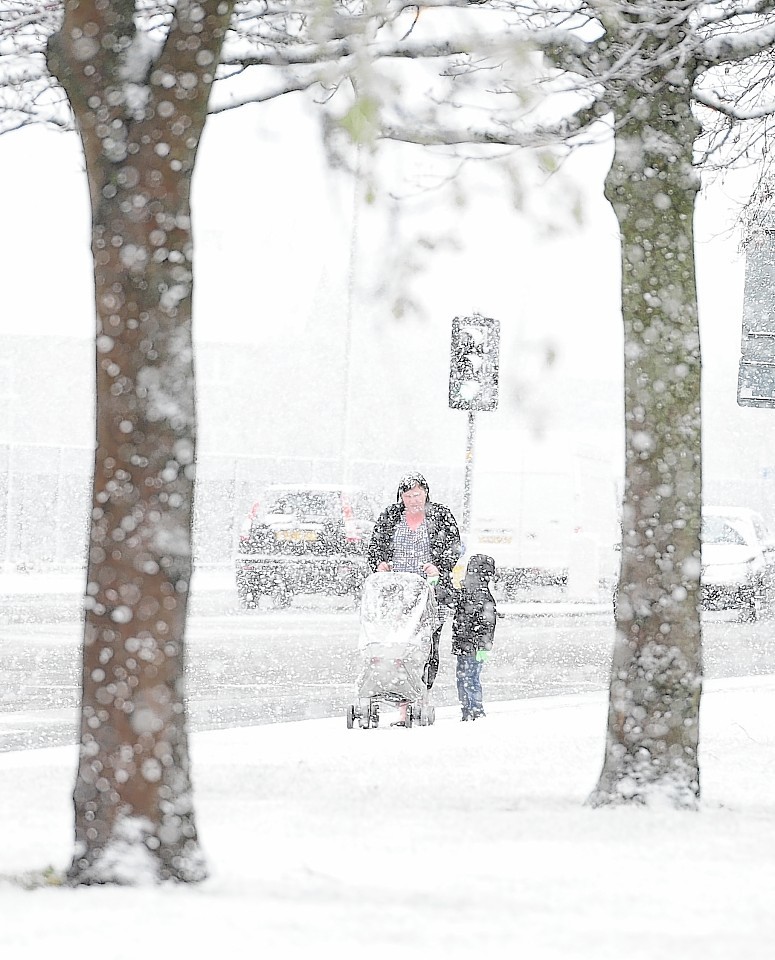 More cold weather is expected over the weekend and forecasters have issued a yellow weather warning Grampian, the Highlands and Eilean Siar until later today.
Commuters are warned to take care on icy roads and plan ahead.