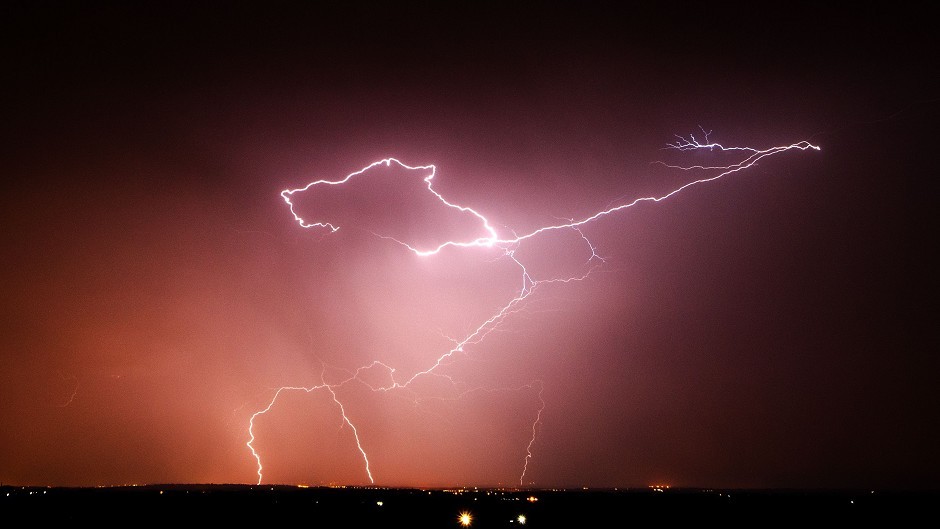 Freezing temperatures, hail, snow, thunder, gale force winds and even a spot of sun will keep May Day revellers on their toes this weekend.
The mercury in parts of the Highlands and north-east was expected to drop to as low as -4C this morning, although the Met Office has predicted a spot of sunshine today.
But they said today will be the "best of the bank holiday" before the foul weather kicks off again.
It comes after a week of intermittent snow and hail showers across the north of Scotland, with even some of the ski centres reopening.
The weather has been blamed on a cold front which descended on the north of Scotland from the Arctic, which moved south and spread snow across the wider UK yesterday.
More people woke up to a blanket of the white stuff in Aberdeenshire yesterday morning.
By tomorrow, this front will move back towards the north-east and Highlands once again – bringing heavy rain and gale force winds.
The downpour will be worst in the west and north Highlands, however it could also spread to the Grampian area.
And on May Day itself snow has been forecast in the highest parts of the north and north-east, along with more heavy rain and even thunder.
Met Office spokeswoman Emma Sharples said this morning would be a "dry, clear and fairly cold" one with temperatures dropping to between -2C and -4C.
She added: "Wide spread frost is developing and ice patches too, but there is a recovery of temperatures on Saturday compared to recent days – getting into double figures.
"There is a few showers around but not too many, just a few scattered ones. It will feel much warmer. That is probably the best day of the bank holiday – it starts to go downhill after that.
"There is a weather front again into north-east Scotland overnight Saturday and into Sunday and a band of wet weather, wintry weather in the early hours of Sunday – not so much for Moray and Aberdeenshire but further west is likely to see a more persistent spread of rain.
"The front comes back north again and there is another period of wet weather from Sunday into Monday. The further east you go the less there is in the way of heavy rain.
"Gale force winds are coming through, with wintry showers in the morning an perhaps a bit of hail in the mix. The snow showers will be on the higher ground."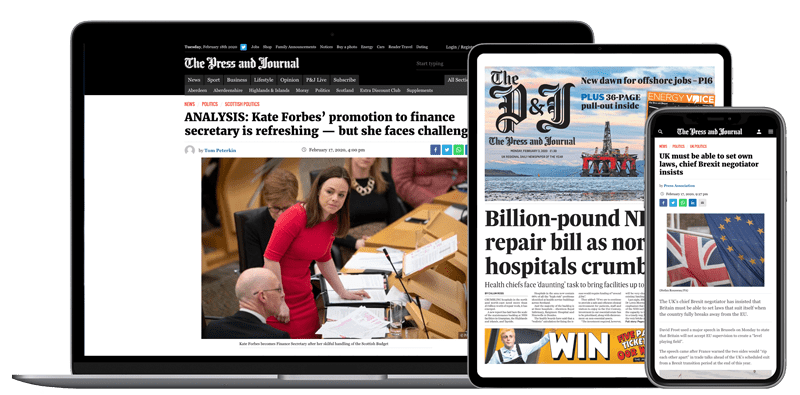 Help support quality local journalism … become a digital subscriber to The Press and Journal
For as little as £5.99 a month you can access all of our content, including Premium articles.
Subscribe