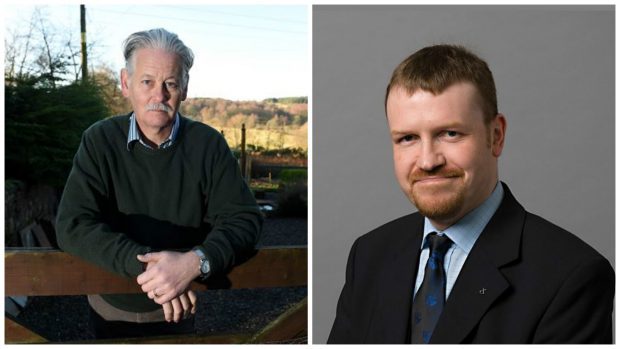 Opposition councillors were accused of "mischief-making" yesterday after claiming Aberdeenshire Council's priorities for the next three years had not been unanimously agreed.
The local authority's infrastructure services committee were being asked to approve a service plan for 2016-2019, which outlined its "core priorities".
Among the council's objectives is building Peterhead Community Campus as a replacement for the current academy and establishing a new HQ to replace Woodhill House within Aberdeenshire.
However, Liberal Democrat councillor Peter Argyle hit out at the details of the report, which claimed all members had "agreed a set of council priorities" following the budget agreement on February 11.
He said: "We haven't sat down and discussed in detail and at length what should be done coming forward.
"We are sitting here being asked to agree a programme of work based on priorities as a council we have not agreed. This needs to be resolved.
"There is an issue of governance. It clearly says these are the council's priorities which we have agreed – which we have not."
Jim Gifford, leader of the council's opposition, the Aberdeenshire Alliance, claimed the SNP-led administration had not put the details of yesterday's report "in front of councillors for them to make a decision".
However Ellon and District SNP councillor, Rob Merson, responded: "We have gone through this paper, it has been largely welcomed, it presents clarity.
"I don't think there are many surprises in it.
"It is exactly what it says on the tin. I think there is a bit of mischief-making here."
Vice-chairman of the committee, SNP councillor Stephen Smith, added: "Since June, we have made clear that certain things, a new Peterhead Academy among them, are going to be a priority."
The council's head of infrastructure services, Stephen Archer, said: "This is setting out the headlines and areas which are set out to us as priorities."
The council's list of priorities also include a commitment to affordable housing, active travel, the City Region Deal, regeneration and climate change.
Mr Argyle tabled a motion to only approve the report in principle, but an amendment to agree the recommendations was carried.