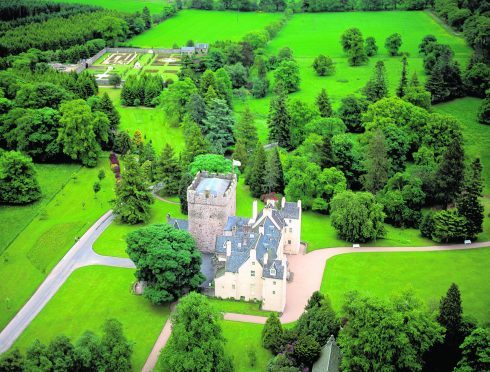 An Aberdeenshire castle's stunning gardens will take centre stage as part of a famous British flower show.
Drum Castle will participate in the Chelsea Fringe for the second time with the theme of Digging It Down on Deeside from Saturday, May 28 until Sunday, May 29.
The event is a spin-off from the noted Chelsea Flower Festival and will be led by Diana Robertson, head gardener at the National Trust for Scotland property.
Drum Castle, in Drumoak, became the first Scots venue to participate in the event last year.
The Chelsea Fringe will include a haiku poetry trail with verse by Echt and Drumoak primary schools pupils and a bee-keeping display.
There will also be plant sculpture workshops, conducted by celebrated willow weaver, Helen Jackson,
A display by the Embroiders' Guild – a collection of floral couture and miniature gardens inspired by Drum's magical fairy door trail – will be on show.
Drum Castle is the ancestral seat of the Irvine family. The oldest section of the structure is the tower house, which dates back to the 1300s, and will be decorated in a huge daisy chain during the festival.
Ms Robertson said: "This year, we are inspiring the next generation of gardeners with some great fun activities, including wrapping the ancient tower of Drum in a giant daisy chain.
"(We are) decorating the paving stones in the Garden of Historic Roses with chalk paintings and making origami boats for our pond garden.
"And, my special favourite, we are asking people to bring their teddy bear to join with the castle teddy bears for afternoon tea."
The Chelsea Fringe takes place from 11am – 4pm on both days. Tickets are £4 for adults and £2 for concessions. All admission income is being donated to Scotland's gardens charities.