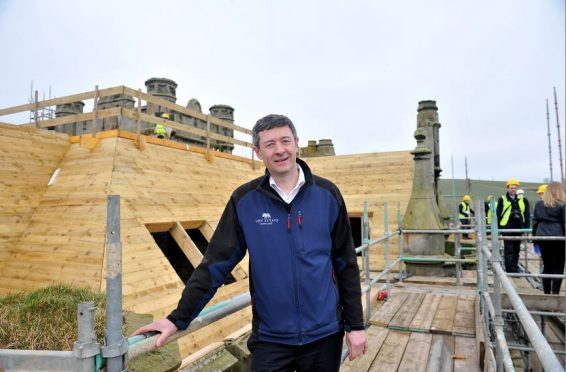 The developer behind a £80million north-east golf resort designed by Jack Nicklaus has stepped up patrols on the site after a deliberate fire.
Two youths were spotted on the roof of the B-listed Ury House, near Stonehaven, before a number of hay bales were discovered alight on neighbouring farmland.
Police are treating the incidents on the Ury Estate as linked, and the FM Group – which is behind the restoration of the manor house – said its security patrols will be stepped up.
The youths climbed down scaffolding before running away into nearby woodlands.
Stonehaven officers said the blaze could have presented a threat to the manor, also known as Ury Mansion.
They are appealing for witnesses to the incident, which happened at about 9pm on Monday.
Fire teams were quickly called to extinguish the blaze, which police described as small.
Ury House is in the midst of a huge renovation that will transform it into a hotel and club house at the heart of the development.
The FM Group is run by brothers Jonathon and Richard Milne.
Last night a spokeswoman for the firm said: "This fire could have been a lot worse and thankfully no-one was hurt and no real damage occurred.
"Given the location and scale of the site, it is impossible to make the security any tighter.
"We are however making more regular patrols of the area and would urge people to keep an eye out for any further irresponsible and criminal behaviour.
"The careful, sensitive restoration of Ury Mansion house represents months of painstaking craftsmanship and hundreds of thousands of pounds which will result in a stunning and lasting
legacy for the region which no-one wants to see damaged."
Constable Steven Inglis branded the incident "hugely reckless and dangerous" and urged parents to make sure they knew where their children were.
He added: "There are always hazards when entering a building site, however climbing onto the roof of a building undergoing major refurbishment such as Ury House is highly dangerous which could have led to a very serious accident.
"Had the fire not been discovered as quickly as it did, the fire could have quickly spread to the nearby Ury House and other buildings."
Plans for the 18-hole golf course and 90 homes on the Ury Estate were backed by councillors last month.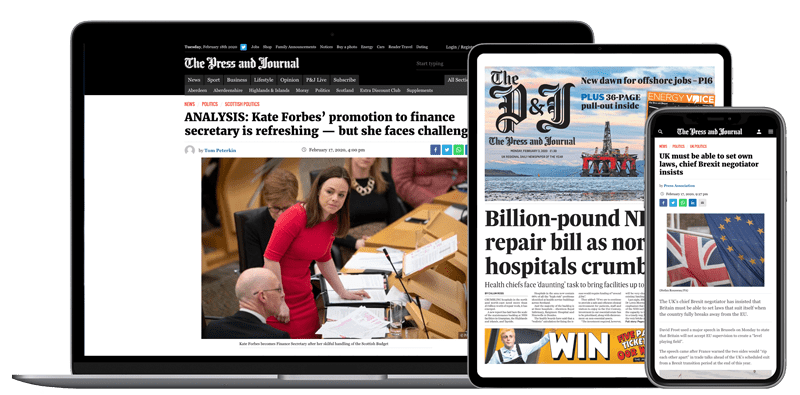 Help support quality local journalism … become a digital subscriber to The Press and Journal
For as little as £5.99 a month you can access all of our content, including Premium articles.
Subscribe