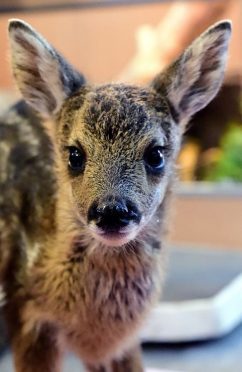 A north-east animal rescue charity's "orphan season" has kicked off after a baby deer and owl came into their care.
The tiny roe deer, named Mavis, arrived at the New Arc sanctuary in Auchnagatt last Friday at just a week old.
And, just hours later, two-and-a-half-week-old Tony, a tawny owl chick, was also in their hands.
This is one of New Arc's busiest periods when they are overrun with baby animals. And yesterday, co-founder of the charity, Keith Marley, urged locals to be wary when coming across young creatures which look stranded.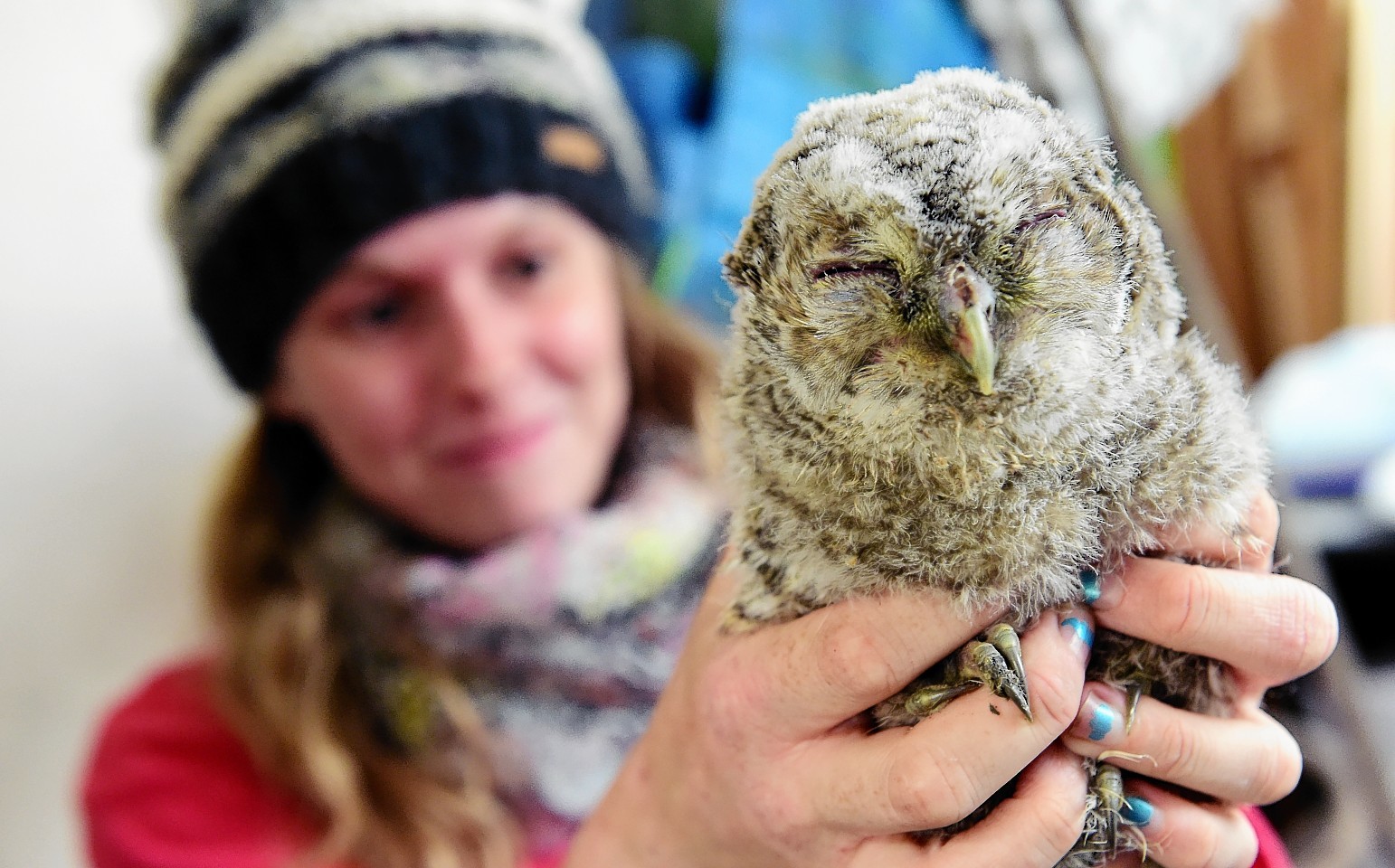 Mavis was found alone near Fraserburgh and was cared for by a local for two days before being handed in.
She had been refusing to eat and was getting dehydrated, but is now on the mend.
Mr Marley runs the New Arc with wife, Pauline, and said: "It was one of those judgement calls – somebody found it, picked it up, took it home and fed it; a couple of days later, she started to develop scour [which causes diarrhoea].
"They phoned the vets in Fraserbrugh, and they said: 'we can't help you, but I know who can.'
"I should point out to people that finding a deer on its own or a leveret [young hare] on its own isn't that unusual – they spend long parts of the day without parents about. They are quite rarely abandoned.
"Mavis still has a bit of scour, but has been faring well, so we have just got to get through a few minor problems.
"The busy season is really just starting now."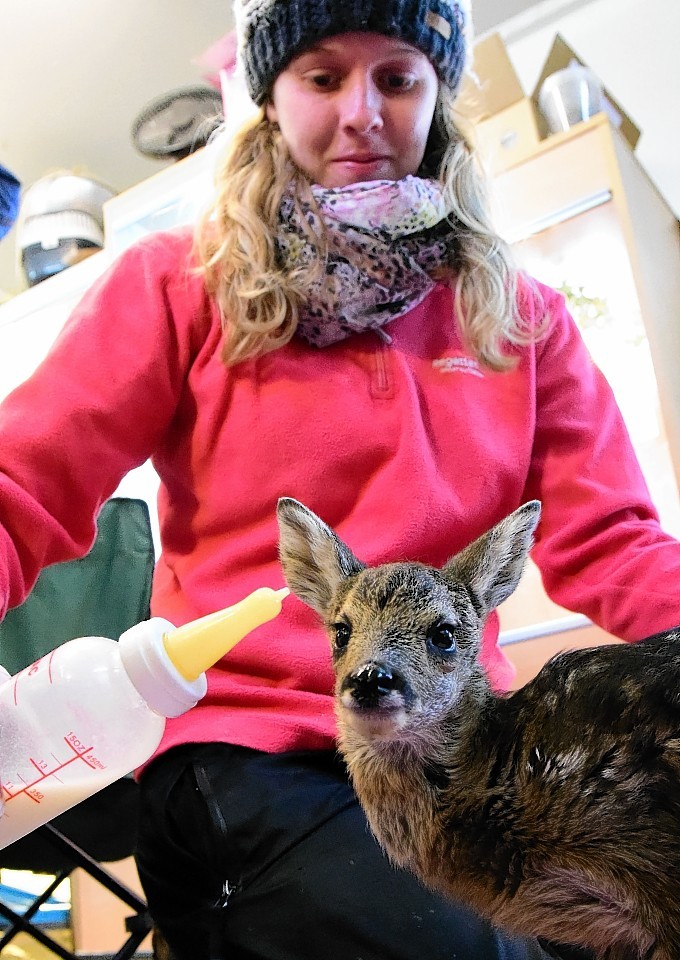 If everything goes according to plan, Mavis will be released back into the wild as a full-grown deer this time next year.
Tony was found by a member of the public in woodlands near Foveran.
Tawny chicks are often found out of their nest from a young age, and it was common for them to be fed from the ground by a parent.
Mr Marley added: "They turn up in some funny places. It is doing very well. Again, they really shouldn't be picked up without some advice."
If all goes well, Tony will be passed on to an outside aviary before being released.
Mr Marley urged people to call an expert or the New Arc itself before making any decision to pick up a baby animal.