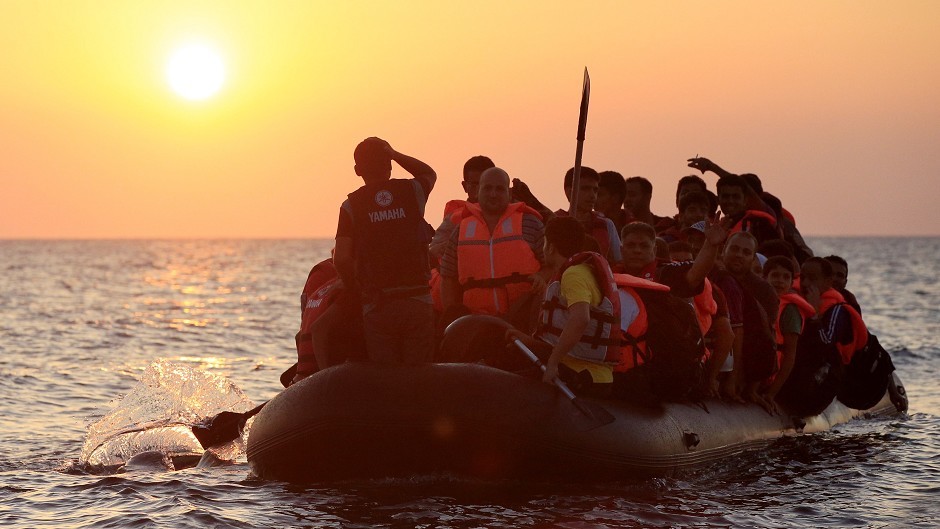 North-east councillors are being asked to get behind proposals to assist the integration of new arrivals to the area from the war-torn Middle East next week.
The "New Scots" from Syria are being supported by Aberdeenshire Council as they settle into their lives in the region, with English classes and sports programmes both on offer.
The local authority has committed to sheltering 50 families fleeing the war-torn region over the next five years, following the first arrivals during the past few months.
The council is supporting the integration of families into their new communities by organising English classes in partnership with North East Scotland College.
The refugees have also been learning how to access services – such as how to dial 999 in an emergency, complete a transaction or ask for something in a shop.
The council's education, learning and leisure committee will reaffirm its commitment to continuing this process as they discuss a paper on support to lifelong learning and leisure organisations in 2016-17.
The report will update councillors on its partnership work within the fields of culture, sport and community learning development.
This includes support for the work that Aberdeen FC's Community Trust and the Workers' Education Association is doing to support refugees through the Syrian New Scot programme.
With the help of the trust, they have also been getting out and about, exercising and playing football at Aberdeen Sports Village and in Inverurie.
Harley Hamandi is the organisation's Scottish FA diversity and inclusion officer and said their goal was "using sport to help these people into the area".
He said: "What we do is part of the bigger picture and we do our part to help these guys settle in to a new home.
"We had a trial football session in Inverurie, and they absolutely loved it there. They have been playing football with some of the guys from the mosque as well.
"It has been a 100% success and the social aspect is brilliant now."
The paper also asked the committee to approve £100,000 of grant funding for Duff House through Historic Environment Scotland, £90,000 for the Museum of Scottish Lighthouses and £82,500 for Aberdeen Foyer.