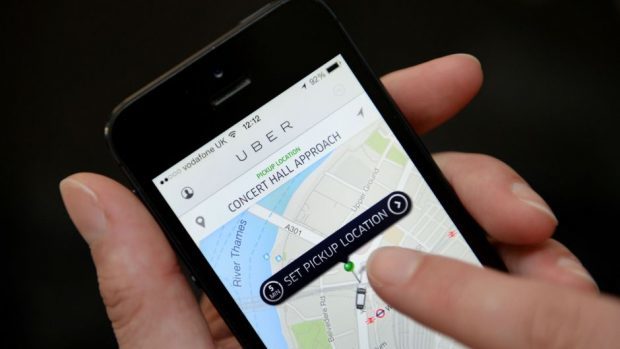 In an effort to protect rural passengers, Aberdeenshire Council has urged the government to change taxi licensing laws for companies who take bookings from smartphone apps.
With the surge in use of minicab apps, such as Uber in London and other major cities across the UK, concerns have been raised about how drivers and operators are regulated.
The Scottish Government is currently consulting on a new taxi licensing bill and has called on Aberdeenshire Council to make a recommendation.
In a paper which will be presented to the region's licensing board on Friday, the council's communities director Ritchie Johnson recommends that councillors back a change in legislation.
Mr Johnson said: "Modern technology, such as smartphone apps, is having an impact on the way that taxis and private hire cars operate and presents challenges to existing business and regulatory models.
"As part of its response to the concerns raised, the Scottish Government has launched a consultation exercise."
Under current legislation, taxi firms need a council licence for any premises from which bookings are taken.
However, smartphone technology means firms no longer need to be based locally and taxi operators in Aberdeenshire, who have offices elsewhere, would not be licenced.
Local officers are concerned this means passengers will not know if background checks have been carried out on drivers.
Mr Ritchie said: "One of the fundamental questions to be addressed is whether the existing regulatory regime should be amended in order to extend its application to those businesses which do not have premises in the local authority area."
However, an unintended consequence of the change in the law could see modern taxi operators pull out of rural areas altogether to avoid paying for licences.
Mr Johnson has proposed that councillors recommend licences are based, not on where a firm's premises are, but where journeys begin.
Members of the licensing committee will be asked to back that suggestion when they meet on Friday.