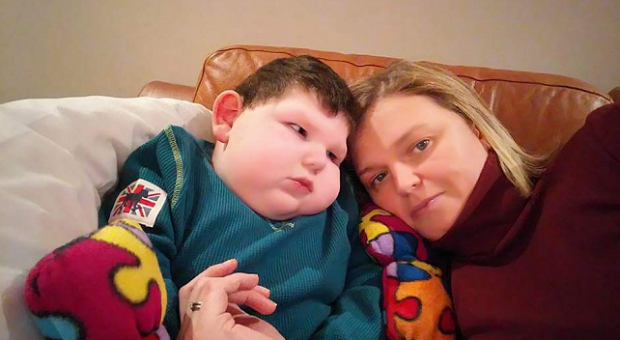 An Aberdeenshire mum who launched a petition to protect a special needs school from closure will take her fight to the council next week after gathering thousands of signatures.
Joanne Jamieson began her campaign to save St Andrews School in Inverurie, after receiving a letter from Aberdeenshire Council, which suggested pupils could be relocated to a different facility, which parents felt would not cater for their children's needs.
Mrs Jamieson has arranged to meet with education chief, Maria Walker, next Thursday to present the petition which has gathered nearly 3000 signatures.
Yesterday, she expressed relief at the fact an additional consultation evening had been announced and said the response from the council to the petition had offered her hope that St Andrews could be safe from closure.
She added: "The petition is now sitting just short of 3000 signatures, but since I spoke to the council about presenting the petition, they have issued a new day for a consultation evening to give us an update on the school situation, which I am happy about.
"The more information that can be provided, the better, but I feel this meeting on June 15 is a good indication that we are being listened to."
Mrs Jamieson, whose son Rory attends St Andrews, said she was also reassured by the eagerness of the authorities to meet with her.
She explained: "It was encouraging that when I got through to the council about the petition, they were very keen to meet, speak with me and listen to what I had to say.
"That is definitely an improvement in communication between parents and the council.
"I'm hoping that, when I meet with Maria Walker, the feelings behind the petition will become clear and I am hoping she will be able to give me something I can take back to the St Andrews community.
"I am happy that I went ahead and started the petition and I am confident that it is a good indication of the importance of the school to so many people."
A spokeswoman for Aberdeenshire Council said: "We are reviewing educational provision in Inverurie with plans for a replacement Inverurie Academy and primary school in the town.
"Parents will have the chance to express their views as part of the consultation.
"The council is always happy to talk with members of the community on decisions such as this and hear their concerns.
"Members of the community are more than entitled to run a petition on this matter and Aberdeenshire Council will be happy to receive it."