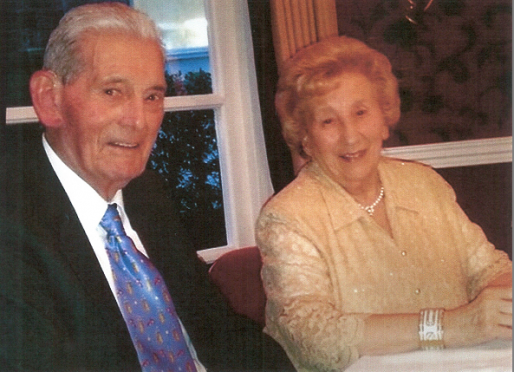 A former Aberdeenshire publican who spent more than 30 years of his life pulling pints has died.
Bill Coutts from Banchory died on Wednesday, May 25 at the age of 87 after spending a number of weeks in hospital fighting an on-going illness.
Mr Coutts was the former owner and manager of the Ploughman pub in Culter for more than 20 years.
His wife, Jenny Coutts, said he devoted his life to working in pubs across Aberdeen and Aberdeenshire and "loved his customers".
Mr Coutts was born in Fraserburgh but spent his early school years in Huntly, where his father was a gamekeeper.
He then later moved to Cults where he attended the school until he was 14.
At the age of 15 Mr Coutts went to work at the Kings Highway in Aberdeen where his career as a publican started.
He later went to work at the Dolphin at Shiprow before joining the Royal Air Force for a three year stint.
Mrs Coutts said: "He was in the air force for three years which was something he really enjoyed.
"When he came out of the air force he was approached by the owner of Cults Hotel to go there.
"And as they were short staffed at the time I went to help and that was it and we worked there for 11 years and then 21 years at the Ploughman.
"We really enjoyed working together and had so many loyal customers. Since Bill has passed the number of cards I have received saying what a gentleman and a great character he was have been so moving, he really loved his customers."
The pair were married for 62 years and spent much of their free time and retirement travelling and golfing.
She said: "We did try for children but that didn't work out so we decided it wasn't meant to be, plus us both working in a pub it probably wouldn't have been the easiest place to raise a family.
"But we have travelled a lot. Since retiring 30 years ago we have travelled many places which we thoroughly enjoyed.
"Bill loved going to stay with friends and family abroad – his big passion was definitely golf though. He used to love going on golfing trips, luckily I love the game too."
Mrs Coutts shared her sadness at the loss of her husband, but said she had every intention of living out his memory to the fullest.
She said: "He lived every moment to the full without a doubt; he was the life and soul of the party.
"Everyone would say what a laugh he was and that he was such good fun, I will miss him ever so much.
"But even now I will keep living my life to the fullest, it's what Bill would have wanted, and I am very lucky I have a lot of friends.
"Everyone has been so supportive since Bill passed, he was a hardworking, honest, likeable man and I could not have had a better life partner than him.
"Neither of us have lived with any regrets and I will keep on with that even now Bill is gone."