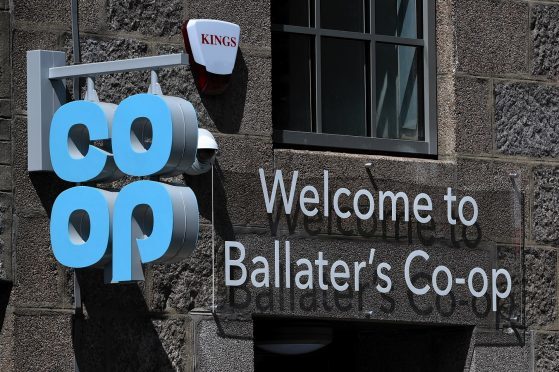 Residents in an Aberdeenshire town have been angered by a supermarket's decision to start selling hot drinks, fearing it may "undercut" local cafes.
The Co-op has begun selling hot drinks from a dispensing machine within its premises on Ballater's Golf Road.
However, some locals have raised concerns this would have a knock-on effect on coffee shops in the Deeside village, many of which are recovering from the floods which ravaged the community on December 30.
Owner of The Bothy in Ballater, Colin Bruce – who is also the director of Braemar Mountain Sports – argued the move was "insensitive" to those hit by the floods.
He added: "I'd heard there was a Costa instant coffee machine in the Co-op. I was surprised as there are several great coffee shops in Ballater selling far better takeaway coffee.
"I'm not sure why anyone would want to buy their coffee from a vending machine.
"Our coffee shop, The Bothy, was unaffected by the floodwater at the end of last year, but unfortunately, the coffee shops in the lower part of the village had over two feet of water in.
"They're preparing to reopen shortly and the Co-op installing a vending machine at the present time is pretty insensitive."
Chairman of the Ballater Business Association, Richard Watts, said the Co-op had done "very little to communicate" with other local businesses about the move.
He claimed it could "undercut" other local retail outlets, adding: "They have done something which undermines and is maybe upsetting a number of businesses in the village.
"They don't seem to care or act as part of the community. You could understand the coffee shops being pretty hacked off.
"Just when some of the small coffee shops are getting back on their feet, this is probably not the best. They really didn't need to do that."
A spokesman for the Co-op responded: "As a convenience retailer, we are committed to delivering a compelling food offer conveniently, including top-up shopping and food for customers on the go.
"This includes a coffee dispenser which we do not see as being in direct competition with coffee shops which enable consumers to sit in and enjoy the service and cafe experience they offer."