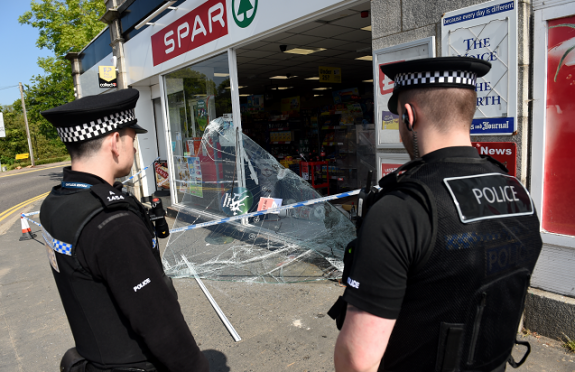 Police have recovered the car involved in a north-east shop raid where alcohol and thousands of pounds were taken.
The Spar store was broken into at around 2.15am on June 7 after thieves gained access through a broken window at the front of the shop.
Work is still ongoing to trace the two males believed to be involved but police have now recovered a black Audi Q5 in the Bucksburn area.
The vehicle was stolen earlier from outside a property in the Ury Meadows area of Inverurie.
Owner Elaine Rooney spoke of her fear after policemen came to the door to report that the car had been stolen.
She said: "The police woke me up at 3am when they came to the house, and that is just your worst nightmare.
"My husband works offshore and my daughter is also away so I immediately thought there had been an accident – I was terrified.
"When they told me about the car of course I was angry and upset, but after initially thinking the worst, the car is materialistic and can be replaced."
It is understood the thieves tried to get into a number of cars in Mrs Rooney's cul-de-sac before making off with the Audi – which she has only had for a month.
It is unclear how they managed to get away with the car, but no houses were broken into during the incident.
"I can't believe what has happened," she said. "It's just crazy and I am truly shocked that it has happened on such a safe street – I have lived here for 12 years and nothing like this has ever happened.
"We only got the car about four weeks ago too which is frustrating, but luckily it was insured."
Detective Constable Emma Low, who is investigating, said: "We are following several positive lines of enquiry following the collection and viewing of CCTV footage, house to house enquiries and forensic examinations, however I would still urge anyone with any information that could help to come forward.
"In particular anyone who spotted an Audi matching the description in the hours before it was recovered should also get in touch.
"I would like to thank members of the public and the media who have assisted with this investigation so far."
Anyone with information is asked to contact Police on 101 or Crimestoppers on 0800 555111 to remain anonymous.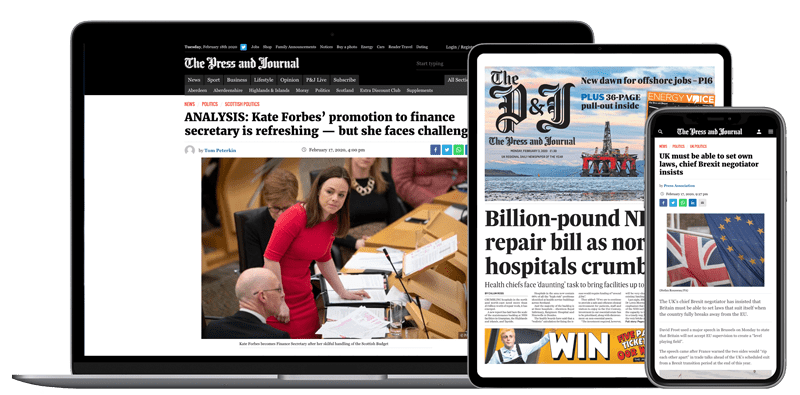 Help support quality local journalism … become a digital subscriber to The Press and Journal
For as little as £5.99 a month you can access all of our content, including Premium articles.
Subscribe