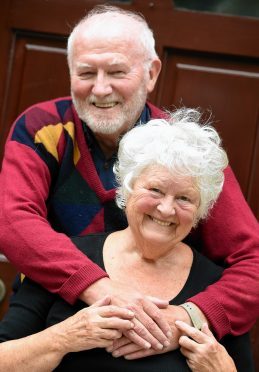 A former Aberdeenshire councillor and Girl Guides stalwart has had 50 years of commitment to the community recognised by the Queen.
Heather Bisset, of Keithhall, has been made an OBE for her services to guiding and her tireless work for the local area through years spent in local government and teaching.
She started her working life in her hometown of Peterhead working for its Central and Meethill primaries before moving to Kellands School in Inverurie.
She served as a Liberal Democrat councillor for the Inverurie area for 16 years before standing down in May 2007, and also worked on the Children's Panel for 20 years.
During her time as a local member, she was vice-chairwoman of the council's education and recreation committee – helping branch out sporting opportunities for the disabled.
Last October, Mrs Bisset stood down as the Gordon Girl Guide's county president after 15 years in the role and 50 in the organisation.
The 78-year-old said she was now on level-peggings with her husband, Raymond Bisset OBE, a former provost of Aberdeenshire.
Mrs Bisset added: "I was absolutely amazed because I had no idea that this was happening or that anybody had thought to nominate me or put me forward.
"I have been over 50 years in the Girl Guides. In 1992, the day I became a councillor, I was awarded a Laurel award from the Girl Guiding Association.
"The county president was the best job I ever had in guiding. I was 15 years a councillor, and during that time I helped set up sports for those with disabilities across Aberdeenshire. They did swimming, running and just all kinds of sports.
"Nowadays I like to take things easier."