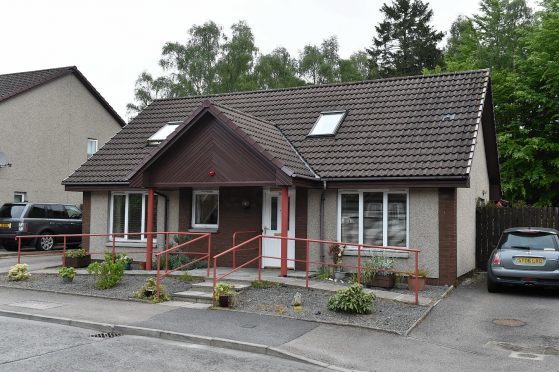 North-east councillors have attacked plans to partly "decommission" a service which caters for some of the most vulnerable people in the region, arguing there is no proposed "alternative".
Members of Aberdeenshire Council's Marr area committee said yesterday they feared the current in-house residential respite services offered in Banchory, Peterhead and Fraserburgh might be closed down.
The Aberdeenshire Integrated Joint Board has asked members to back a "redesign" and review of the service, which is offered for adults and children with a range of learning disabilities and complex physical, emotional and medical needs.
A report, highlighting issues surrounding residential respite care in Aberdeenshire, went before the councillors.
It stated none of the current facilities operated at "full capacity" and that lower demand, requirements for specific times and last-minute cancellations were resulting in "inefficient" use of resources.
The council offers residential respite at Highfield Bungalow in Banchory, and on Robertson Road in Fraserburgh and Seafield Road in Peterhead.
Banchory and Mid-Deeside Liberal Democrat councillor, Karen Clark, said: "I think my concern about this paper is that it seems to be financially driven.
"If we are going to close these buildings, which seems to be the driver for it, we need to know what these alternatives are.
"You are saying some of these buildings don't reach their capacity. They can't be filled 365 days of the year, it is respite and, sometimes, it might be emergency respite.
"I'd like to see a bit more around suitable alternatives, these are some of our most vulnerable people."
Conservative councillor for Banchory and Mid-Deeside, Jill Webster, added: "We are speaking on one side about the most vulnerable in society here and on the other the most vulnerable as carers.
"I simply don't want to see either category of people disadvantaged by this review."
SNP councillor for the area, Linda Clark, called for "advocacy" of the service on behalf of "vulnerable people, carers and their families".
The board also commissions services through charities such as Inspire and Archway in Ellon, Inverurie and Aberdeen.
Aboyne, Upper Deeside and Donside councillor, Geva Blackett, said: "Opportunity Holiday in Crathie is the most amazing facility that is run as a charity.
"It has got three separate houses set up for even the most disabled person.
"I have been banging on about it for four years now and I still don't see it being used."