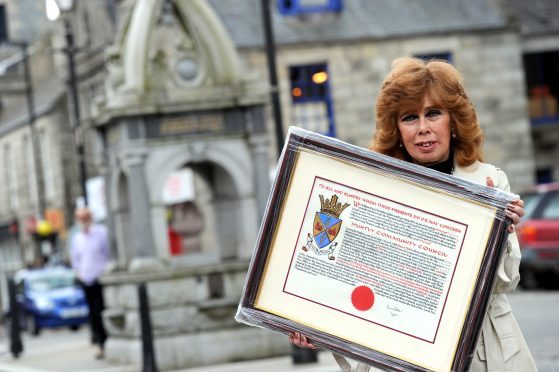 The chairwoman of a north-east community council sobbed yesterday as she denied having any memory of the moment she ran down two pedestrians down with her car.
Hilda Lumsden-Gill is on trial at Aberdeen Sheriff Court accused of driving dangerously in her green Jaguar X-Type and leaving two pedestrians seriously injured.
But the Huntly community council chairwoman – who is thought to be epileptic – has lodged a special defence claiming she was having a "complex partial seizure" at the time and was in a state of "automatism".
Yesterday, the 59-year-old took to the witness stand to give evidence in her own defence.
The retired teacher said she had suffered from seizures occasionally since 1996, and that despite MRIs and scans being carried out doctors could never give her a proper diagnosis.
The court heard that on three occasions between her first fit and the incident, which happened in Huntly's Bogie Street on May 7, 2014, she had voluntarily handed over her licence to the DVLA.
On the day of the crash more than three years had passed since she had suffered from a complex partial seizure.
However, the court heard previously from another witness that Lumsden-Gill had suffered a "bad turn" during a community trust meeting the month before the incident.
Giving evidence Lumsden-Gill, of Craigdhu, 2 Lennox Terrace, Huntly, said she had no knowledge of the "turn" and said that none of her fellow trust members had raised concerns with her.
She said that on the day she knocked down Pauline Thomson and Georgina Cowper she had "no premonition" or indication that she was going to have a fit.
She also said she "can only assume" she had a complex partial seizure given the fact she could not remember a thing about the incident.
But fiscal depute Anne MacDonald suggested to her that she was conscious and aware of her surroundings at the time of the incident.
And the prosecutor said she was conveniently using her medical conditions as an excusing for her dangerous driving that day.
Lumsden-Gill wept and said: "If you had a condition like this you would know just how scary it is."
Miss MacDonald then suggested she knew she had suffered from a seizure in the month before the incident but had failed to report it.
She replied: "If I had been aware, I would have reported it to my doctor and I would not have driven.
"I would have been worried about the safety of not only myself but of the general public."
The trial, before Sheriff William Summers, continues.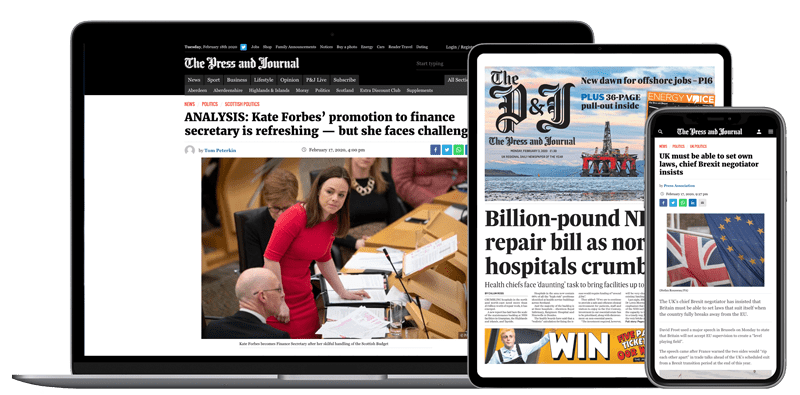 Help support quality local journalism … become a digital subscriber to The Press and Journal
For as little as £5.99 a month you can access all of our content, including Premium articles.
Subscribe