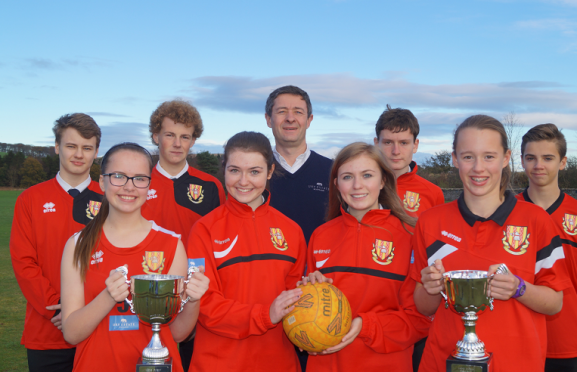 Students at a north-east school are preparing an encore of a sporting achievement which raised thousands of pounds last year.
On Friday, pupils at Mackie Academy will walk a mile around the Ury estate to raise funds for the school.
Students derived inspiration for the maiden walk from the history of the Ury Estate which was once home to the Barclay banking family.
Captain Robert Barclay was acclaimed for his feat of walking 1000 miles in 1000 hours for 1000 guineas in 1809.
The school organised its own adaptation of Captain Barclay's challenge and arranged for 1000 students to walk a mile around the Ury Estate, with FM Group donating £5 for every mile.
The pupils' collective efforts allowed the school to purchase new kit for the athletics, badminton, basketball, hockey, football, netball and tennis teams.
And the FM group has once again pledged its support to the school.
As part of Mackie Academy's Sports' Day on June 24, pupils will march around the Ury Estate, with FM Group donating £1 for every mile covered.
It is hoped the event will help raise funds for new rugby kit and rain jackets for all the school's outdoor teams.
In addition, the money amassed will help offset the costs for students travelling to competitions and support a Sports Awards evening later in the year.
Alan Tullock, deputy head at Mackie Academy, said: "We are very grateful for the continued support from FM Group.
"Their funding last year was instrumental in us being able to purchase kit for several of our teams, including our new girls' basketball side which has proved to be extremely popular.
"As well as clothing, the sponsorship will make it easier for our students to take part in competitions both here in Aberdeenshire and nationally.
"This will play an important part in helping local, up-and-coming athletes to reach their potential and also recognise their achievements."
FM Group recently started work on the £80m project to transform the historic mansion house at Ury Estate into a centrepiece for the proposed world-class golf development which includes a Jack Nicklaus Signature Course.
The development also includes proposals to build an additional 90 homes on the estate.
Jonathon Milne, director of FM Group, added: "It is a pleasure to be able to extend our support for students at Mackie Academy to raise funds and take part in this unique challenge."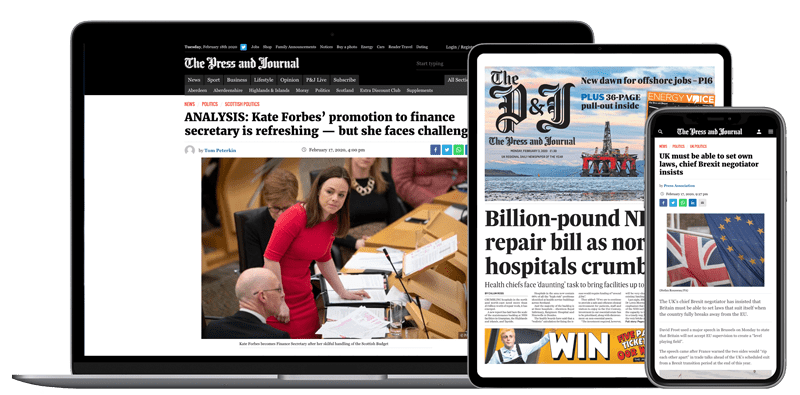 Help support quality local journalism … become a digital subscriber to The Press and Journal
For as little as £5.99 a month you can access all of our content, including Premium articles.
Subscribe