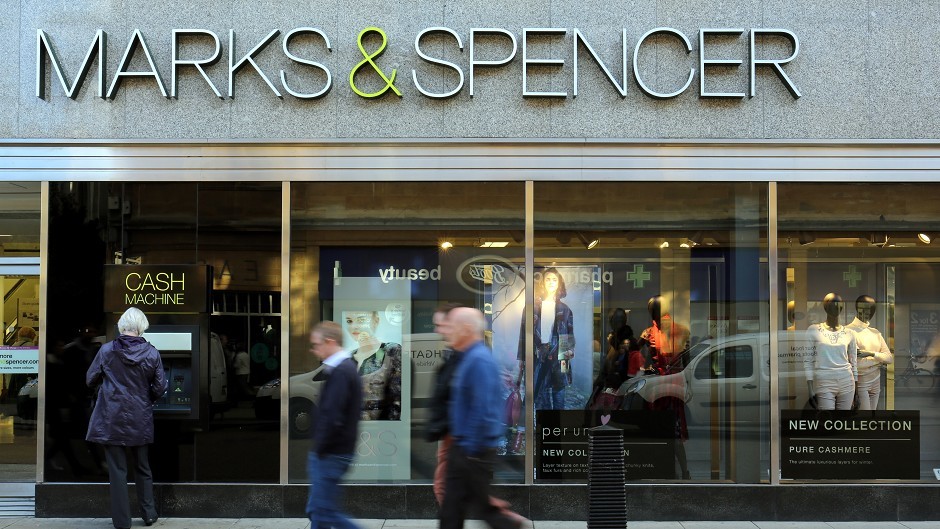 A high-end supermarket chain could move into a north-east town.
Aberdeenshire Council will review four applications for large-scale stores at Stonehaven – at the Ury Estate, New Mains of Ury, the Mains of Cowie and Mill of Forest today.
And now, Stewart Milne Homes has confirmed that Marks and Spencer (M&S) are interested in its proposed Mains of Cowie development.
The plans are for 250 homes, a school, community facilities and a supermarket at the site.
Planners have urged councillors to reject all four applications and warned about their impact on Stonehaven.
However, the Kincardine and Mearns committee has asked that planning permission in principle be granted to the Ury site – which is for a supermarket and 50-bedroom hotel.
Managing director for strategic land at Stewart Milne Homes, Steve Loomes, said: "Our proposal provides the right size and type of food store within the A90 'bypass'.
"We consider the food store's proximity to the town centre to be a key benefit, reducing the need for reliance on the car for shopping trips and providing the most sustainable option for the benefit of the local community.
"We can also confirm that we are working with Marks and Spencer with regard to the food store opportunity at Mains of Cowie.
"We understand that M&S has a long held ambition to provide a food retail offer within Stonehaven.
"This is clearly an exciting opportunity for the town and surrounding area and we look forward to progressing our discussions with M&S."
The developer of the Ury Estate, the FM Group, has also said there is a "strong demand" among retailers for its proposals on the edge of Stonehaven.
Stewart Milne Home's original plans for 400 homes at the Mains of Cowie were rejected by the Kincardine and Mearns area committee last year.
A M&S spokeswoman said: "We are always looking for new store locations so we can best serve our customers. Whilst we are interested in the Stonehaven area we have no further details at the moment."
All applications will be discussed at a full meeting of Aberdeenshire Council today.