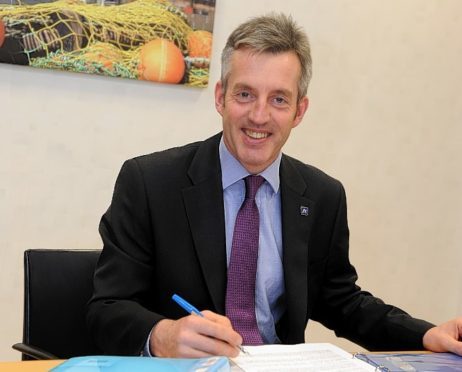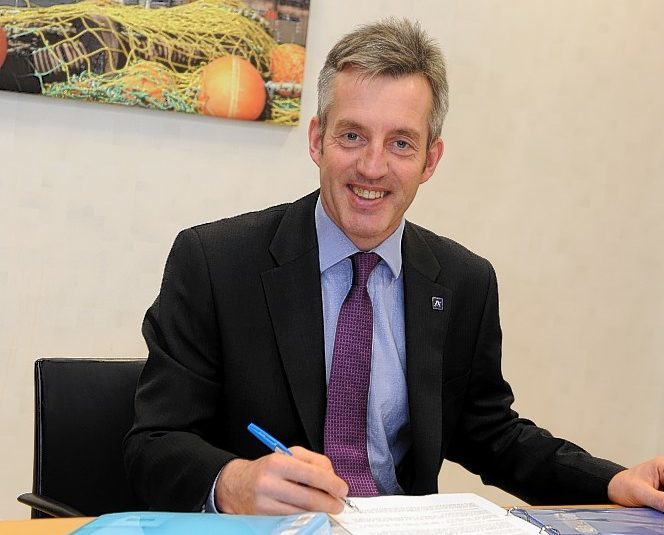 "What I'm absolutely going to do is make sure I start with my ears open to what is important in Aberdeenshire."
That was the promise of Aberdeenshire Council's incoming chief executive Jim Savege on his first day on the job last year.
Now, nearly 18 months on, the authority's most senior civil servant has heard and seen a lot. From devastating winter flooding to political upheaval and drastic budget cuts, it has certainly not been plain sailing for the council.
"I think it would be remiss of me not to reflect on the flooding events through the New Year," Mr Savege said, sitting in his Woodhill House office.
"I've said a number of times I had great sadness to see what happened to individuals and businesses across the shire – anything from Laurencekirk to Banffshire the impact has been traumatic.
"But the pride of seeing staff and individuals and businesses pull together and just get on to sort things out has been great. I don't take that lightly. It was a team effort and I was proud to be a part of that."
Mr Savege also highlighted the "amazing work" of the thousands of council workers, which goes largely unheralded.
"That's an achievement that we shouldn't overlook," he added.
And now the former director of Cumbria County Council's environmental and community departments – who succeeded Colin Mackenzie in the north-east's top job last February – says the future is bright for the region.
Just last week Mr Savege met with prominent developers in an effort to build more homes in the area and clear a council house waiting list of nearly 10,000.
An enduring problem facing Aberdeenshire – a problem which has verged on a crisis in recent years – is the struggle to attract young professionals to the region.
Doctors, nurses, teachers and care workers are not training and moving to the north-east in the numbers to sustain services.
But teacher numbers have risen in the past 12 months and Aberdeenshire managed to meet an ambitious Scottish Government target.
"In terms of teacher numbers, the latest number I saw was 20 teacher vacancies, which we are very pleased with but not at all complacent about," Mr Savege said. "The team did a huge amount of work to get our numbers up last year.
"We had to work hard to attract people away from the Central Belt and up to the north-east which is a land many people have never contemplated coming to in that respect.
"We made it so that coming to Aberdeenshire to be a teacher is the best decision they've ever made. We've got good stick-ability rate for when teachers finish their probation."
As a man who moved to an Aberdeenshire job from south of the border, Mr Savege is well placed to spearhead the recruitment drive of professionals from elsewhere.
"It's an amazing place, it has got such diversity in terms of different landscapes, different communities, different cultures, different interests, different music, different places to go.
"There is so much here quietly hidden away. It's been a very rich place to come to with a lot to do. It's very welcoming.
The mantra of the council under Mr Savege is "let's not be complacent". Although he is proud of the work his team does, he says he is not one to rest on his laurels.
"There are some challenges in the area which is well rehearsed – the cost of living and housing is high, and I say that coming up from Cumbria where house prices are relatively high.
"Here is a step up again – that made my eyes water again when you see what it takes to come up here. I appreciate what it must be like for many other people wanting to move to the area, it can be difficult to settle in some sectors."
Mr Savege believes he has fulfilled his promise to listen to the challenges facing the north-east. Now the council boss has to keep his ear to the ground and make sure his team does not get complacent in the year ahead.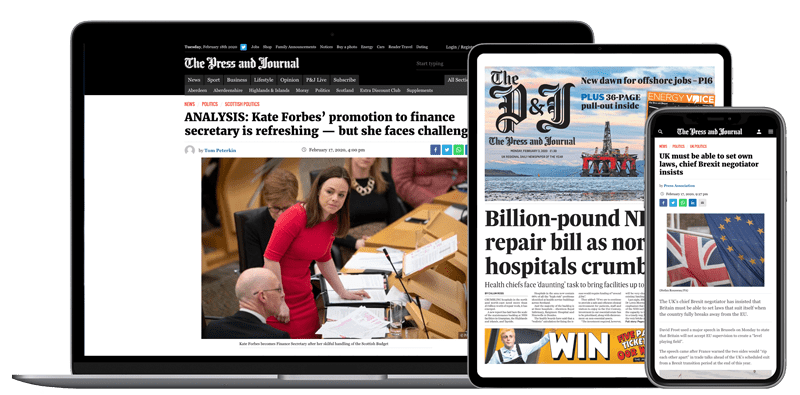 Help support quality local journalism … become a digital subscriber to The Press and Journal
For as little as £5.99 a month you can access all of our content, including Premium articles.
Subscribe