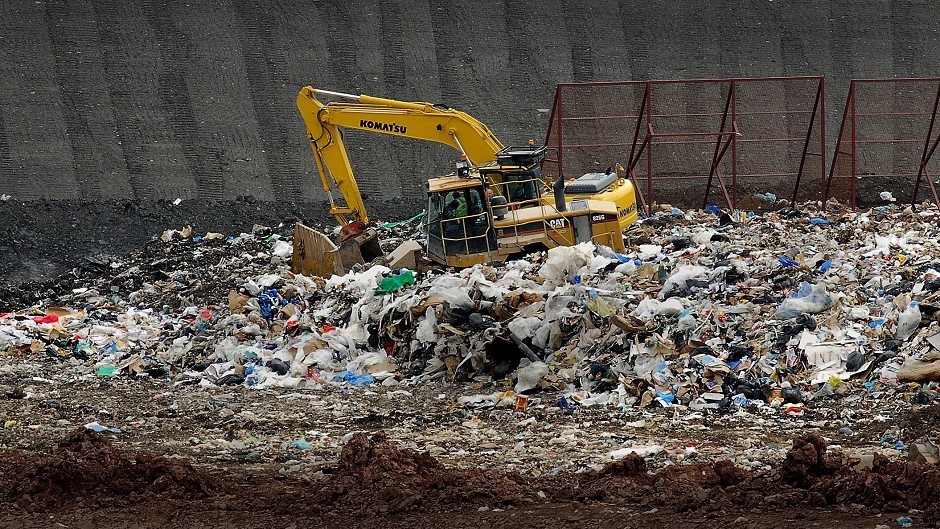 Bins across Aberdeenshire could be emptied just once every three weeks in an attempt to divert money towards the region's mounting waste crisis.
A frank new report from Aberdeenshire Council has revealed the authority is not on course to meeting government landfill targets, and warns that a much-lauded incinerator scheme is "not a silver bullet".
The Scottish Government's zero waste target calls on councils to view all waste as a "resource" that can be recycled or converted into power.
By 2025, no more than 5% of Aberdeenshire's waste can end up in landfill. The current figure is more than 50%.
Aberdeenshire, Aberdeen City and Moray councils have been working on a £185million scheme to build an "energy from waste" incinerator at East Tullos on the outskirts of Aberdeen.
But now Aberdeenshire Council – who could foot 40% of the bill – has admitted the project alone is not enough to tackle the amount of waste being sent to landfill.
Today, councillors will consider drastically overhauling the service. It is understood no option is off the table, including cutting back on how often bins are collected.
In a report, director of infrastructure services Stephen Archer states: "Over the last 25 years, municipal waste collection in the UK has changed dramatically.
"From being essentially a bulk waste collection and landfill operation in the 1990s most councils now recycle at least 40% of all material collected, and by 2025 expect this figure to approach or exceed 60%."
He said a move towards more environmentally-friendly priorities and the uncertainty of the private sector meant Aberdeenshire must have a firm grip on its own waste management strategy.
Evidence in the report shows reducing bin collection services in Fife, Falkirk, Bury, Gwynedd and Powys council areas has successfully encouraged more people to recycle and saved money.
Mr Archer added: "There are growing examples across the UK of local authorities successfully delivering three-weekly residual waste collections, and many more are on the verge of introducing such services or seriously considering them."
Councillors are expected to reiterate the authority's commitment to becoming a "zero waste" council and call for a full revised strategy by next summer.
The news comes just a day after residents in Oban criticised Argyle and Bute Council for a similar move, describing it as "unworkable" and warning it will leave rubbish piling up in the streets.
Last night, community leaders in the north-east raised similar concerns and called for the public to be given a say on the future of their bin collections.
John Brownlee, chairman of Peterhead Community Council, said: "I'm aware that a number of councils are looking at this in different ways. Moving to a three or four week cycle would be difficult in town areas where you'd get a buildup of rubbish because people don't have anywhere to keep it.
"I would like options to be put to the public for consultation."
He was echoed by his counterpart in Ellon, Sandy McDougall, who said: "Communities should be involved in the decision – we don't want to be consulted after a decision is made."
Campaigner group Taxpayer Scotland also urged the local authority not to "bully" residents..
Director Eben Wilson said: "The provision of core services is what many people pay their taxes for. If a service deteriorates or shrinks to the point where it is no longer acceptable, councils owe it to householders to offer the cleansing contract to other companies who might offer a better service.
"Councils should not bully householders by taking advantage of their monopoly status. They need to discover how best to be both green and efficient."