Supercars and special vehicles brought va va voom to the north east yesterday during a successful motoring event.
SpeedFest, the flagship fundraising gathering for Grampian Transport Museum in Alford showcased some of the finest vehicles in the motoring world.
And more than 5000 visitors attended the racing extravaganza, including Russ Swift, Britain's renowned stunt and precision driver, who thrilled spectators with his daredevil routines at the circuit.
The theme of this summer's event was "record-breakers"; with a showcase of landmark motor, steam and electric machines stretching back over 100 years.
These included a Fiat racer, designed in 1905 and utilising a Zeppelin airship engine, as well as a Ferrari F40, F50, F12 and Enzo, showing off some of Italy's finest technological offerings.
The impressive display was topped off by the addition of a stunning Bugatti Grand Prix racer, owned locally by the Oag family.
Museum curator, Mike Ward, said: "There were two Bugattis here in the end, a Type 35 and Type 59 which is a really rare sight and people were amazed to see that.
"I'm not always interested in the financial value of things but they are both worth a fortune.
"I want to thank all the car owners who came along and offered open access to their vehicles; that's what makes SpeedFest so special, because it's such a rarity to be able to do that.
"The theme of record-breakers was also a huge success this year and definitely made it that extra bit special, so this was absolutely the best SpeedFest to date."
Other exciting spectacles on the day included stunt driving from Mr Swift, as well as some daring manoeuvres.
Mr Ward added: "The day couldn't have been better, the crowds absolutely loved Russ' driving and the drifting also got a huge cheer.
"We even had one car doing a double 360-degree spin before continuing on the track, all being real crowd pleasers.
"It was a superb day for everyone and to have a turnout of about 6000 people on site all together is really fantastic.
"I think people just really loved the day, and though we did h one rain shower, but it didn't deter people one little bit."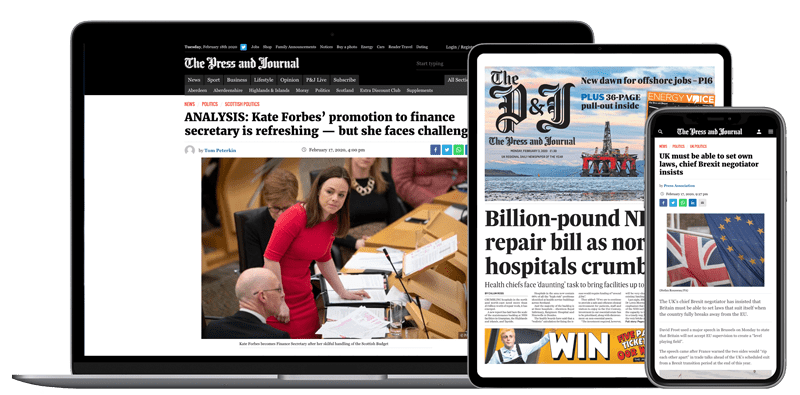 Help support quality local journalism … become a digital subscriber to The Press and Journal
For as little as £5.99 a month you can access all of our content, including Premium articles.
Subscribe