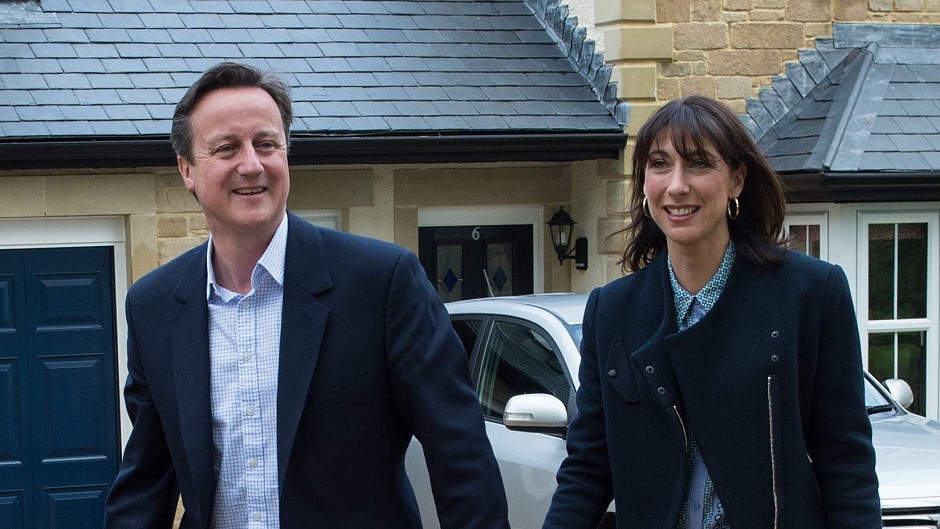 Outgoing Prime Minister David Cameron and his wife Samantha could be set for a move to the north-east, with rumours flying that they have their sights set on a stunning Aberdeenshire estate.
The current Conservative leader could be set to splash out more than £20million on 15,000 acre Tillypronie, near Tarland.
But the property has been at the centre of an EU funding row after it was revealed earlier this year that nearly £400,000 of farming subsidies were paid to the estate's trust to plant trees.
According to the most recent figures, the Tillypronie Estate Trust received £385,279 from the Common Agricultural Policy (CAP) in 2014 for "first afforestation of agricultural and non-agricultural land".
At the time, David Strang Steel, of estate managers Strutt & Parker, said the funds were a "one of payment" and said the estate "does not receive an annual subsidy from the EU."
But the payments were criticised by UKIP MEP David Coburn who described the CAP system as a "mess" that could never be reformed.
He said: "There is some outrageous squandering of public money within the CAP payments system, which has grown into such a monolith that it has become pretty much unreformable."
The estate itself, an example of late Victorian Gothic-style, was built in 1867 by Queen Victoria's physician Sir James Clark, with Victoria laying the first foundation stone.
The property has sweeping views across the Dee Valley, its own salmon fishing and is less than 20 miles from the Queen's Balmoral estate.
It is currently owned by aristocratic barrister Philip Astor, a member of the Anglo-American Astor family, with ties to the Prime Minister's wife.
Mrs Cameron is reported to be particularly keen on the property due to her family connections to the Astor clan through her mother's second marriage.
But Mr Steel has insisted that the property is "absolutely not" for sale.
He told the Daily Record: "They have been selling off some of the farmland to the sitting tenants."
Asked if there was any intention to sell, he replied: "No, not at the moment."
Mr Cameron recently announced that he would resign as Prime Minister and leader of the Conservative party following the outcome of the EU referendum. He will stand down this autumn.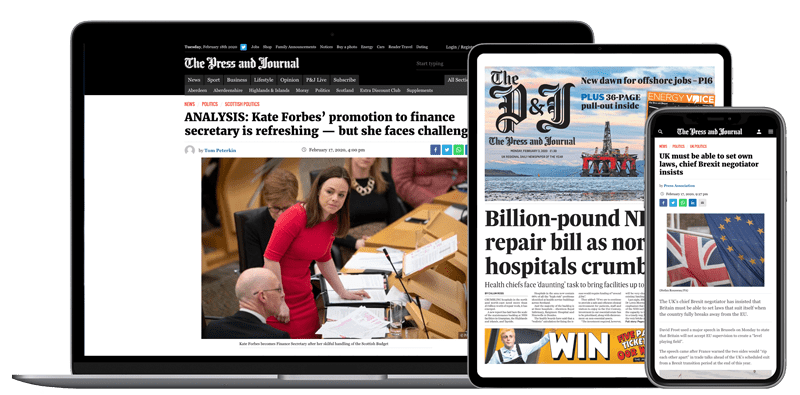 Help support quality local journalism … become a digital subscriber to The Press and Journal
For as little as £5.99 a month you can access all of our content, including Premium articles.
Subscribe