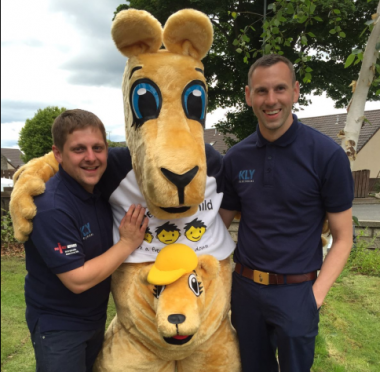 A north-east duo tackled a 15-hour sporting marathon which featured three courses.
But there was no time for feasting for Scott Kelly and Stewart Ross from KLY Electrical Ltd, who spent last Thursday raising money for Befriend a Child by taking part in a golfing and cycling extravaganza.
The duo set off a 7am to play three rounds of golf at Inverurie, Kemnay and Alford – and cycled between the courses, eventually amassing over £600 for the charity.
Mr Ross said: "As a company, we do a lot of charity work and I decided one night it would be good to do something to raise money for Befriend A Child.
"We originally set out to raise around £500 but I think, at this point, that we have raised around £600 which is fantastic. I don't think any of us expected to raise that much cash and so quickly.
"The support has been brilliant and we're all really chuffed with the event, so a huge thank you to everyone that supported us."
Speaking about how the day unfolded, Mr Ross added that, though their trek didn't seem too hard to begin with, the duo were on their last legs by the third round of golf, which didn't finish until 10pm.
The 25-year-old said: "Cycling between the golf clubs was pretty tough going for us both. The cycle to Alford was really tough for me and I definitely underestimated that one, I thought it was going to be a lot easier.
"By the end of the day I was knackered, so I'm glad the event raised as much as it has.
"The last round of golf was exhausting; me and Scott were definitely on our last legs there.
"Now we're talking about making it an annual event and something other businesses could get involved with by entering teams."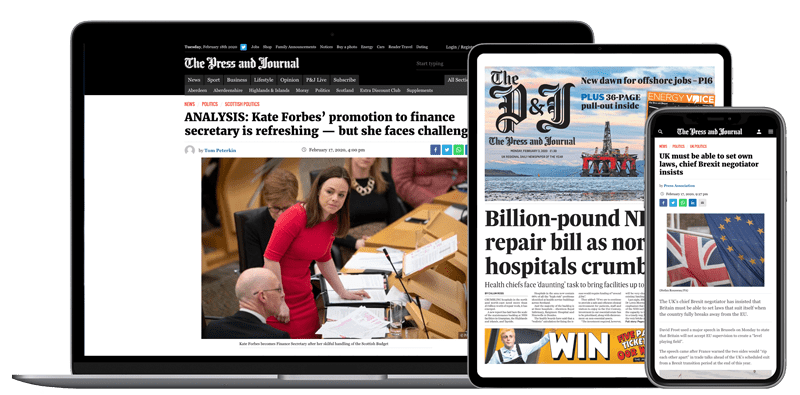 Help support quality local journalism … become a digital subscriber to The Press and Journal
For as little as £5.99 a month you can access all of our content, including Premium articles.
Subscribe