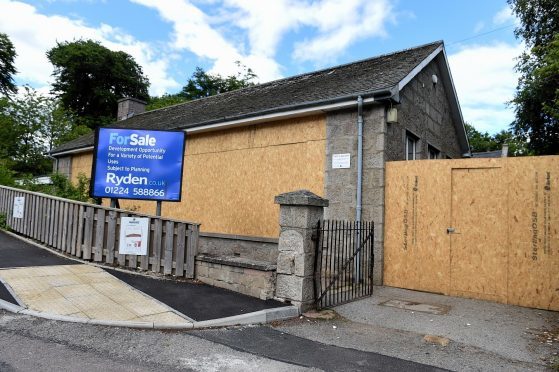 A Victorian-era Aberdeenshire primary school could be turned into homes after being put up for sale.
Aberdeenshire Council has placed the former Drumoak Primary on the market after it was replaced by a £7.3million school in the village in February.
The old building, on Sunnyside Drive, has been a part of the community since the 1800s and closed earlier this year after work on the new school was completed.
Last night the council confirmed there had been interest in the site, on the market for around £440,000 from residential developers. This could mean it could be converted into housing.
The council's head of property, Allan Whyte, said: "The former Drumoak Primary School building is now on the open market. It is a well-located site within a pleasant location and within easy commuting distance of Aberdeen.
"We have had some general interest in the property from residential developers and we continue to market the property with the aim of concluding a successful disposal over the next few months."
Local councillor, Graeme Clark, said he hoped local community groups might be interested in taking on the facility.
He added: "If the council are selling it I have no problem with that. I would have liked to have seen it used for a community group. We know how difficult it is to get money together for these things though.
"But if that is not possible I'd rather it was sold than sat empty for years.
"I hate seeing old buildings sitting there that could be reused for another function and I would like community groups to get interested as well, if they could get the money."
The SNP member said: "The school was well passed its sell-by date. The new school is excellent. The people in Drumoak and around about waited long enough for it.
"The new school will be a great facility for the next 20, 30, 40 years."
Parents in the Deeside village had been calling on a replacement school for years after decades of pupils being educated partly in portable cabins.
The new energy-efficient school has space for 145 pupils and 30 nursery children and includes six classrooms, a large sports hall, a library and facilities for the whole community.