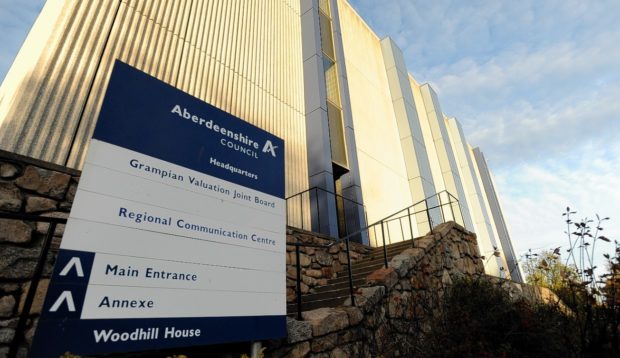 A "huge question mark" is hanging over a proposal to sell off Aberdeenshire Council's HQ to balance the budget, opposition councillors have claimed.
Last year council co-leaders Richard Thomson and Martin Kitts-Hayes announced plans to move the authority out of its Woodhill House base in Aberdeen in an effort to save money.
But the Press and Journal can reveal office space on the second floor of the Westburn Road site which was being advertised for lease at the time is still vacant.
The 15,000 sq ft of office space is being advertised for rent at more than £300,000 per annum.
Now opposition leaders have questioned whether the administration's flagship policy to slim down the council's property portfolio is viable.
Liberal Democrat leader Karen Clark said: "It's clear that there are no takers for renting options for Woodhill House so this leaves a huge question mark over the SNP-led administration's plans to sell off the whole building.
Ms Clark said the council's budget is under more strain that ever before, adding: "I think this is a very risky proposal and seriously unwise at this time."
Her comments were echoed by another senior figure within the Alliance opposition group.
Councillor Norman Smith, convener of the aligned independents, said: "With the downturn in oil its going to be very difficult to offload Woodhill House. You would find it very difficult to get a reasonable price for it as it stands at the moment.
"They've tried to let parts of the building for years but nothing has happened. The market is stagnant."
But last night Mr Thomson hit back at the critics, and said the ongoing struggle to let the vacant office space was proof the building is no longer suitable for the council.
"You can only rent a building in its current form," he said. "You can't rent it as anything other than office space, but if you put it on the market other developers can come forward."
The co-leader stressed that no final decision on whether to leave the site will be made until a "robust business case" is drawn up and presented to councillors.
He added: "The very fact we've been able to put up such a large space for let underlines to need to look for a new more suitable building."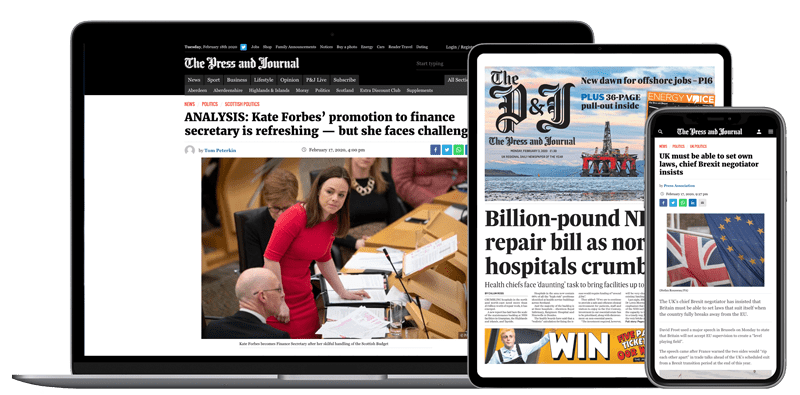 Help support quality local journalism … become a digital subscriber to The Press and Journal
For as little as £5.99 a month you can access all of our content, including Premium articles.
Subscribe