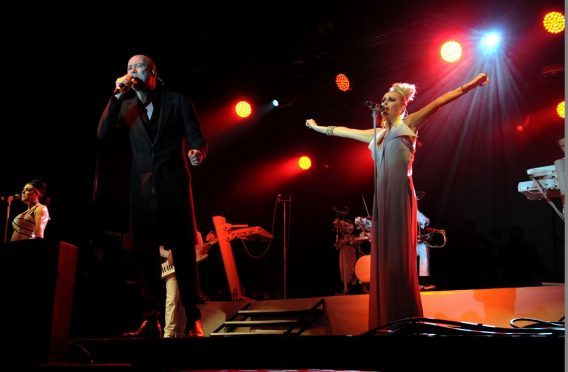 Stephen Walsh
One of the north-east's biggest Hogmanay events has been cancelled due to a lack of funding.
Organisers of Stonehaven's Open Air in the Square event have announced the popular event will not go ahead this year after failing to secure sponsorship.
The committee claim they are the latest victim of the ongoing North Sea oil and gas crisis.
A spokeswoman for the organising committee said: "The event has been cancelled and all money has been refunded.
"We rely heavily on sponsorship as ticket sales don't cover the organisation costs, but none have come forward because of the current economic climate.
"We hope to have it up and running again next year, unless any sponsors come forward this year."
The event has been a huge success since it was first launched in 2000.
In recent years, it has managed to attract a number of international chart-topping bands such as Simple Minds and The Human League.
Along with the traditional fireballs event, it has helped to attract thousands of people into the seaside town.
Last year, more than 9,000 people turned out at the seaside town to watch Deacon Blue perform.
But this year, it's Stonehaven and not Fergus who is singing the blues.