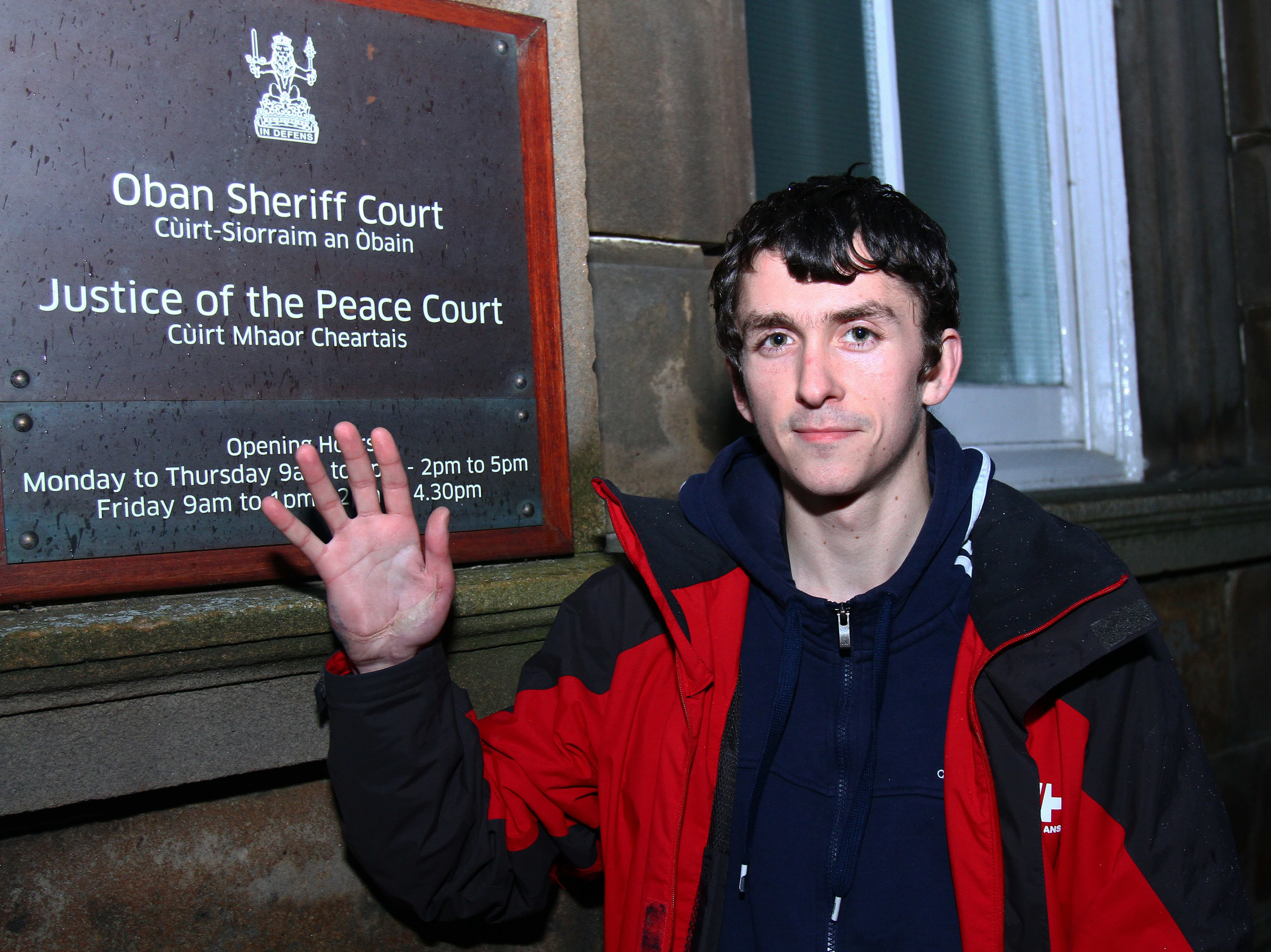 An Oban man who had his hand crushed in a forklift truck accident has criticised his former employers after they were fined £3,000.
Alba Ltd, trading as Forteith Food Services, pleaded guilty to failing to ensure that an employee had received adequate training to operate the truck.
Oban Sheriff Court heard that Steven Tonner had received no formal training to drive a forklift. As a consequence of this his hand was severely injured when he reversed and crashed into a lorry that was parked in the Forteith yard at Glenshellach on January 4 last year.
Mr Tonner, now 23, was taken to Oban's Lorn and the Islands Hospital before being airlifted to Glasgow. He suffered fractures to eight bones in his hand, was told that he could be facing amputation, underwent 12 hours of surgery and spent five nights in hospital.
The young father said last night that the fine was "not enough".
He had placed his hand on the roll bar of the forklift while reversing, in a similar manner to putting a hand on the passenger seat of a car while performing a similar manoeuvre.
It emerged in court that had he received training, he would have known never to put his hand outside the vehicle.
The operations manager at Oban had been sent on a forklift training course which allowed him to train other employees, however this had not happened.
Sheriff Ruth Anderson said: "This is very much at the lower end of the scale. This is a reputable company who cooperated fully to take health and safety matters exceptionally seriously from the information I have had.
"The fact there is in court today a row of senior personnel tells the court this is a company with real responsibilities and recognition of them."
Speaking afterwards, Mr Tonner said: "I am not happy at all. I think they have done a lot of research about how to look good for court. The punishment should have been more severe.
"At first I couldn't hold my son who was really young at the time. I wasn't able to provide for him because I was off work for eight months."
He said he is self conscious about the scar and is unable to use his hand properly.
Mr Tonner, who is pursuing a civil case against the company, is now performing light duties for a painter and decorator and is only able to earn £40 a day.
Solicitor Joanna Clark said on behalf of Alba in court: "My clients wish to express regret this incident occurred."
She continued: "This was by no means a flagrant disregard for health and safety.
"There had been a local failure to implement a system which was identified and should have been followed.
"The company gave full co-operation to the investigation."