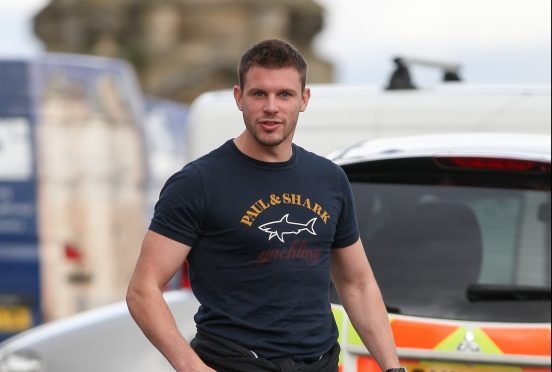 An Inverness man was jailed for 14 months yesterday after assaulting three women at a family event held to commemorate a dead relative.
David Wallace, of Rosehaugh Road, received the sentence at Inverness Sheriff Court.
Sheriff Gordon Fleetwood said he was not impressed by the 28-year-old's lack of remorse, adding: "He is trying to avoid responsibility."
At an earlier hearing, Wallace had admitted assaulting Anne-Marie Stewart, Margaret Reid and Aaron Macpherson outside the Raigmore Motel on October 10, 2014.
The court was told that Wallace was one of 35 guests at the event in memory of a family member who had died five years earlier.
Fiscal Roderick Urquhart said: "It seems that during the evening, those there had divided into two groups and it seems they were not really speaking.
"Everyone had consumed a significant amount of alcohol and outside the motel, Wallace went to his car to wait for a taxi.
"His girlfriend and former co-accused, Gayle Reid interpreted his actions as indicating an intention to drive and became involved in an argument with another woman.
"Anne-Marie Stewart approached the two women with the intention of separating them when Wallace punched her on the face.
"Margaret Reid then became involved in a fight with Gayle Reid and Wallace tried to break them up by hitting Ms Reid on the back of the head with a bottle.
"Anne-Marie Stewart went to help Ms Reid but was again punched repeatedly on the face by Wallace.
"Miss Macpherson was also punched on the forehead twice by Wallace. "Other bystanders intervened to bring it to an end and the police were called but Wallace left with his girlfriend in a taxi," Mr Urquhart said.
He added that Miss Stewart frequently experienced dislocation of her jaw for months as a result, but that the problem had since resolved with the help of a mouth guard.
Ms Reid suffered temporary bruising to her face and Miss Macpherson required physiotherapy for back pain.
Defence solicitor Duncan Henderson said: "He accepts these are serious offences."