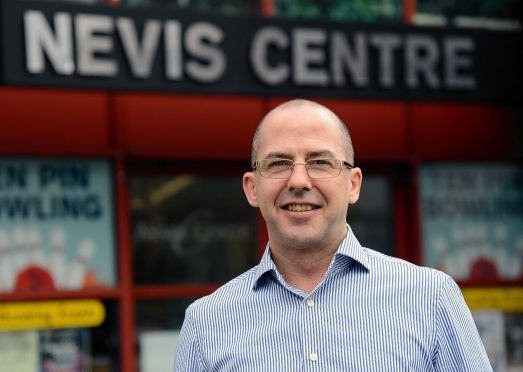 Highland Council yesterday reaffirmed £500,000 of cuts in grants to a raft of voluntary groups and community-run leisure venues over the next two years.
It was reviewed briefly at a special meeting in Inverness that was demanded by more than a quarter of the 80-strong council, amid anger over perceived "favouritism" for Eden Court Theatre in Inverness over other venues and complaints of a lack of method in decision making.
Eden Court's £500,000 grant is being trimmed by just £10,000 while the Nevis Centre in Fort William will have its £166,000 funding cut to £91,000 within two years.
Lochaber Highland Alliance councillor Andrew Baxter, who led the protest, warned that it would probably sound its death-knell.
"It could be a couple of years but I think they're in a really shaky position," he said.
Nairn faces a triple blow. A £66,000 grant for its Community and Arts Centre will slip to £38,000 next year and zero the year after. A £7,000 sports club grant will also be axed in two years' time along with funding for Nairn Museum.
Its chairman Iain Bain said the prospect of zero support was "appalling", and closure of the museum was an option.
Local SNP councillor Liz MacDonald said: "This is really disappointing. The community centre will have a board meeting shortly to see how we can address it."
Her ward colleague Michael Green, a member of the council's minority independent-led administration, echoed that but was optimistic a new working party would consider "a more equitable basis" for awarding future funding.
A short-term working group was proposed by education chairman Drew Millar. It will aim to establish long term "support" for voluntary organisations rather than on a budget-by-budget basis. There was broad agreement for the idea.
Budget leader Bill Fernie reminded colleagues that finance chiefs estimate further cuts in government grant to the council of about £75million over the next three years.
"Do we take money out of roads or children's services to give to the voluntary sector?" he asked.
"That's the kind of hard decision councillors are going to have to make in the future."