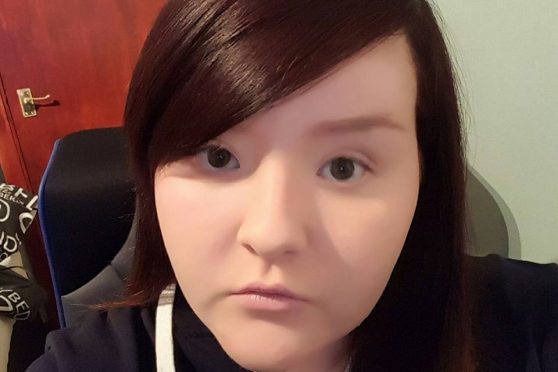 A bride-to-be's dream day is in jeopardy after she was caught slumped in her car while four times the drink-drive limit.
Support worker Lynzi Bruce is likely to be sacked after being found in the driver's seat of her parked car.
Yesterday, Elgin Sheriff Court heard she and her fiance had been relying on her job to fund their upcoming nuptials.
The 19-year-old admitted being in charge of her vehicle with 79 microgrammes of alcohol per 100 millilitres of breath – almost quadruple the legal limit of 22mcg.
But her lawyer, Stephen Carty, appealed for Sheriff Chris Dickson to show leniency on Bruce as she attempts to save towards her family's future.
Mr Carty said: "My client is engaged, resides with her fiance and has a job as a support worker.
"There is a real difficulty for her as, whatever happens, her licence will be revoked and she will almost certainly lose her job.
"Her partner doesn't work, and this will have a devastating effect on the family."
Bruce studied childcare at Moray College and is employed by an Elgin-based charity, which provides care for adults and children with disabilities.
The court heard that Bruce had been refused entry to pubs in the centre of Buckie, before getting into her car on High Street at about 12.40am on Monday, August 1.
Witnesses, who described Bruce as being "unable to walk in a straight line", were concerned and raised the alarm with police.
Officers attended the scene, at the junction between West Cathcart Street and Cluny Lane.
Fiscal Alex Swain said: "Police officers saw the accused was in the driver's seat, with the car key on her lap."
Bruce's breath sample was taken at 2.07am, more than an hour after she was observed entering the car.
Mr Carty stressed that Bruce has no prior convictions but accepted that it was "extremely foolhardy" of her to get behind the wheel that night.
He added: "She apologises unreservedly, and agrees that this matter represents a very serious offence.
"She is thoroughly ashamed and embarrassed, this is entirely out of character."
Bruce, of 190 Douglas Crescent in Buckie, was disqualified from driving for 31 weeks – approximately seven months.
Sheriff Dickson ordered her to pay the £400 fine in monthly £40 instalments.