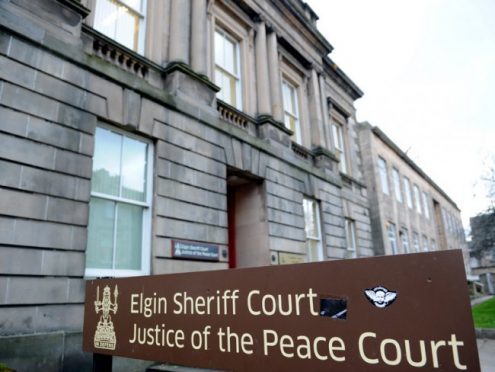 A Moray Army veteran has blamed the horrors he witnessed in combat for causing him to lash out and throttle his wife.
James Hopson, who completed numerous overseas trips as a soldier, admitted assaulting Malika Chadli when he appeared at Elgin Sheriff Court yesterday.
But the 25-year-old said he "blacked out" as a result of post-traumatic stress disorder (PTSD) he suffers following his military career, and cannot remember the incident.
Elgin Sheriff Court heard that the assault took place at 11.30pm on Tuesday, September 1, 2015.
Fiscal, Alex Swain, said: "There was an argument between the couple that resulted in the complainer calling the accused 'useless'.
"At that point, he ran towards her and grabbed hold of her throat with both hands."
The court heard that Ms Chadli suffered a bruise on her neck, and that the police were informed after Hopson brought the matter up at a support group he attends.
Solicitor Matthew O'Neill said the accused had "no recollection beyond the argument".
He said: "My client suffers from PTSD brought about as a result of his time in the Army, and his temper can sometimes get the better of him.
"He now works at the Walkers shortbread factory, but he went into the forces after leaving school and was highly thought of in that career.
"As a soldier, he was tasked with a number of tours abroad, but they caused him to suffer from this problem."
Mr O'Neill said Hopson had been living with his mother since the assault, but that the couple are now keen to resume their relationship.
Hopson, of Inshapie Lodge on Buckie's Cairnfield Estate, admitted a charge of seizing Ms Chadli by the neck to her injury.
Sheriff Chris Dickson ordered Hopson to remain under supervision for seven months and sentenced him to perform 100 hours of unpaid work.