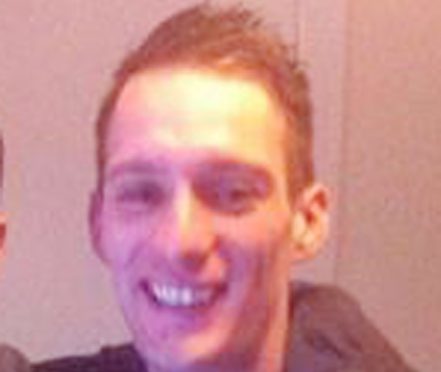 A drunk motorist had to swerve behind a parked car to avoid a head-on crash as he drove the wrong way down a one-way street, with no lights on.
Duncan McGregor had been drinking in Keith's Commercial Hotel before clambering into his car – which was parked in the nearby Regent Square.
Smokers outside the hotel were horrified moments later, when they spotted the vehicle being driven into oncoming traffic along the one-way Mid Street.
Elgin Sheriff Court yesterday heard that McGregor approached the cars in darkness without his lights on, while breaking the 30mph speed limit.
Fiscal Alex Swain said McGregor had to veer behind a parked car to avoid a collision.
She added: "The accused started drinking in the Commercial Hotel between 9pm and 10pm, and left at about 12.30am.
"At 1am witnesses outside the premises saw him driving his car the wrong way up Mid Street."
The fiscal said that they later described McGregor as "clearly very drunk" to police officers.
The same group had to persuade the accused not to get back into the car after it came to a rest near the hotel.
When police arrived, they searched McGregor and found 8.7grammes of cocaine in his possession, worth up to £325.
The incident took place in the early hours of Saturday, March 7, 2015.
The 29-year-old admitted driving dangerously "while under the influence of drink or drugs", failing to turn his lights on when it was dark, and driving on the wrong side of the road at a speed in excess of 30mph.
He also pleaded guilty to failing to provide a breath sample, and cocaine possession.
His lawyer, Matthew O'Neill, said: "My client was on medication at the time, after being assaulted days earlier.
"He was new to the area too, and didn't realise Mid Street was one-way."
Sheriff Chris Dickson said McGregor "could have caused significant harm", but stopped short of jailing him.
He sentenced the accused to 18 months supervision, and 300 hours of unpaid work.
Sheriff Dickson also banned McGregor from driving for 43 months, and ordered him to remain indoors between 7am and 7pm for six months.
McGregor's address was given as 188 Douglas Crescent in Buckie on court papers, but his lawyer said he has since moved to Lossiemouth.