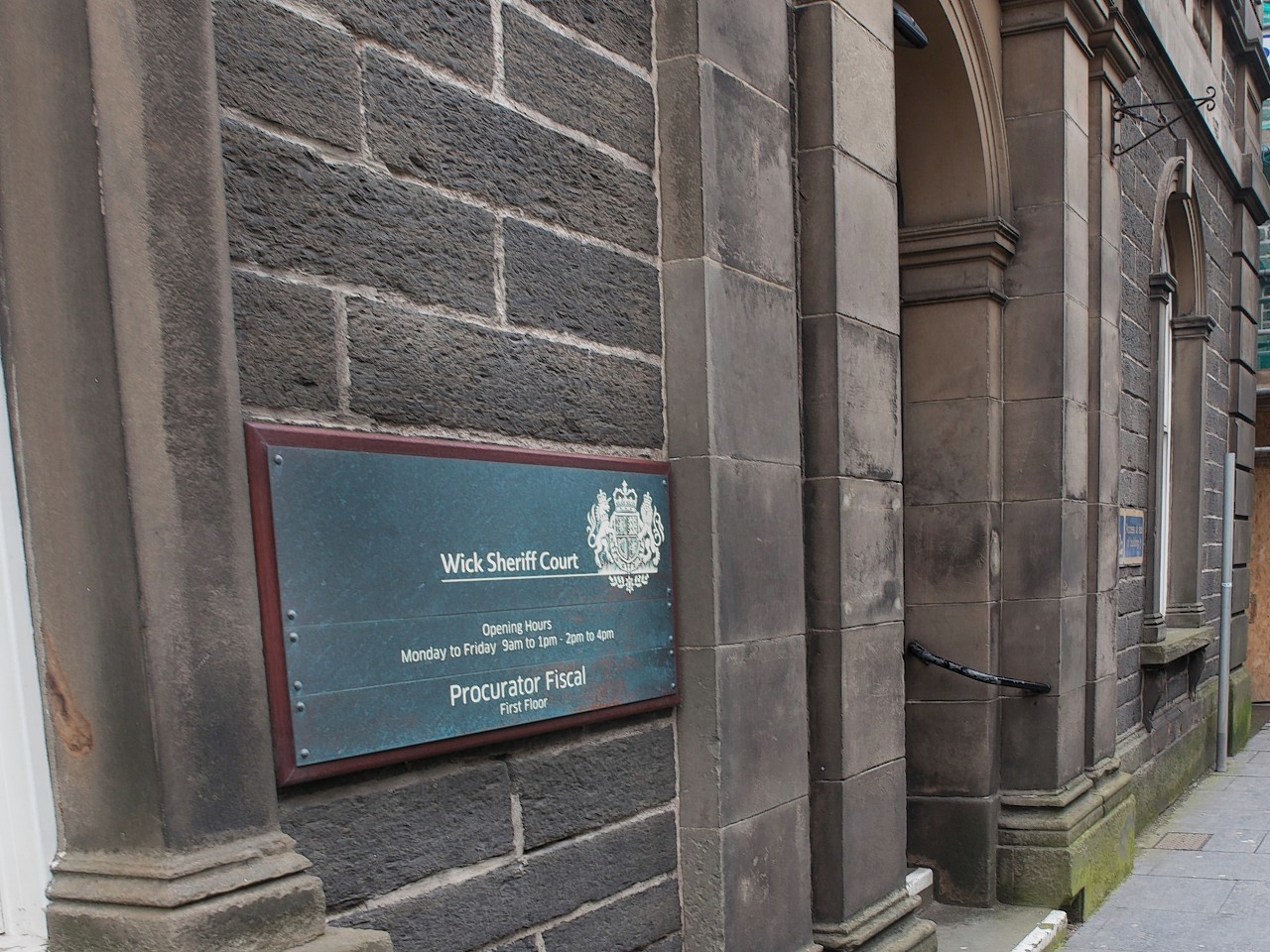 A sheriff has commended two public-spirited Wick citizens who stepped in to prevent a driver nearly near five times the limit taking off.
Sheriff Andrew Berry commented that John Maheady could "scarcely have known what he was doing" and praised the intervention of the pair – one stood at the front of the vehicle, the other at the rear.
The sheriff added: "Who knows what might have happened had they not acted in the way they did."
Maheady, 33, of Ross Killala, County Mayo, admitted his second offence for driving with excess alcohol. He was fined £650 and banned from driving for three years.
The court was told that it was around midnight on November 14, when the citizens saw the accused enter the car parked in Bridge Street, Wick, just outside the sheriff court building. They were concerned, suspecting that Maheady might be under the influence of drink.
The accused started the car which moved a short distance forward, said fiscal Fraser Matheson, who continued: "One of the men stood in front of the vehicle and the other, behind it, to prevent it being driven any further – a public spirited action to be commended."
The fiscal said that one of the men opened the driver's door and "demanded the accused stop driving". "Maheady got out and staggered away" added Mr Matheson. Police located him nearby and he was arrested. Tests revealed a breath-alcohol level of 124mgs – the legal limit is 22mgs.
Solicitor Patrick O' Dea added: "He wishes to thank the two members of the public who intervened."
Sheriff Berry told Maheady that, given the high reading and the accused's previous conviction, he would have been entitled to impose a custodial sentence.
The sheriff said that the actions of the two public spirited citizens in preventing Maheady driving any further, were to be "applauded" and added: "Not everyone would have done what they did, so full credit to them."