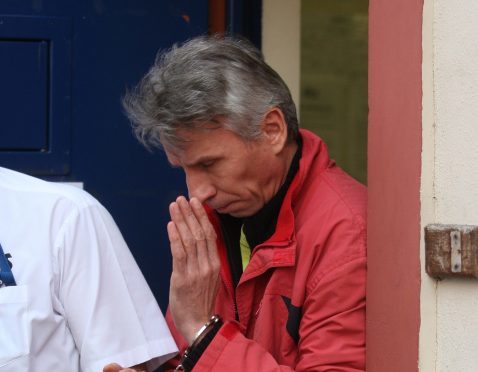 Over £100,000 worth of cannabis being delivered to the Highlands by an Inverness man was intercepted by police in an operation against a Polish organised crime group.
At Inverness Sheriff Court yesterday, drugs courier Dariusz Mroczkowski, 44, who was driving the haul north was jailed for 32 months.
Last month, Mroczkowski admitted being concerned in the supply of the Class B drug with a street value of £112,700 on the A9 at Nuide near Newtonmore on April 13.
Sentence had been deferred for a background report on the first offender.
His lawyer, Neil Wilson told Sheriff Gordon Fleetwood: "My client knows he is facing a jail sentence.
"He was in the not unusual position of being short of money and succumbed to temptation.
"He did not know the value of the drugs, but he knew they were drugs and they had to be of such value for them to pay him as much as they did.
"I have explained to him that he may be a small cog, but a large machine needs the small cogs as much as it needs the bigger ones."
Sheriff Fleetwood told Mroczkowski of Cranmore Drive, Smithton: "Those who transport drugs have to realise they are as involved in the supply as anyone else."
At an earlier hearing, fiscal depute Michelle Molley said two constables within a marked vehicle saw a vehicle which they believed to contain drugs and instructed the vehicle to stop.
"The vehicle was searched, emptied and removal of the floor coverings revealed three concealed compartments. Recovered were 12 packets of herbal substance weighing 6.7kgs, £145 in cash, two satellite navigation systems and two mobile telephones were also recovered during the search.
"Mroczkowski told police 'I wanted to make some money and someone gave me a packet with grass to deliver somewhere. I borrowed the car.'
"He added that he borrowed the vehicle and travelled south to an unknown location and collected a parcel from a male to deliver same to Inverness for payment of £1,000.
"The wholesale value of the controlled drugs recovered was £40,000 and when sold in the common street deals of 1.5gm for £25, the maximum street value was £112,700." Ms Molley added.