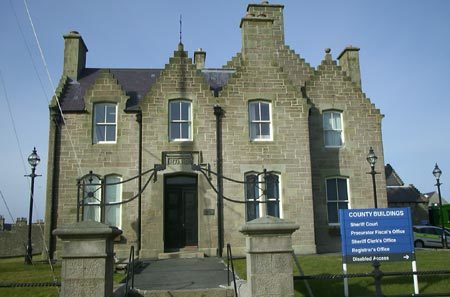 A 39-year-old man has appeared from custody in Lerwick charged with struggling violently with his partner.
Calum Jarmson, of Herrislea Court, Gott, had his case continued without plea at Lerwick Sheriff Court yesterday afternoon.
He is accused of behaving in a threatening or abusive manner likely to cause fear or alarm by refusing to allow his partner to leave a room, struggling violently with her and pursuing her into another room.
Jarmson is also accused of removing a telephone from her hand as she attempted to call 999, and repeatedly attempting to enter a bathroom she had locked herself into by picking the lock and using bodily force.
The case was continued until 18 January.