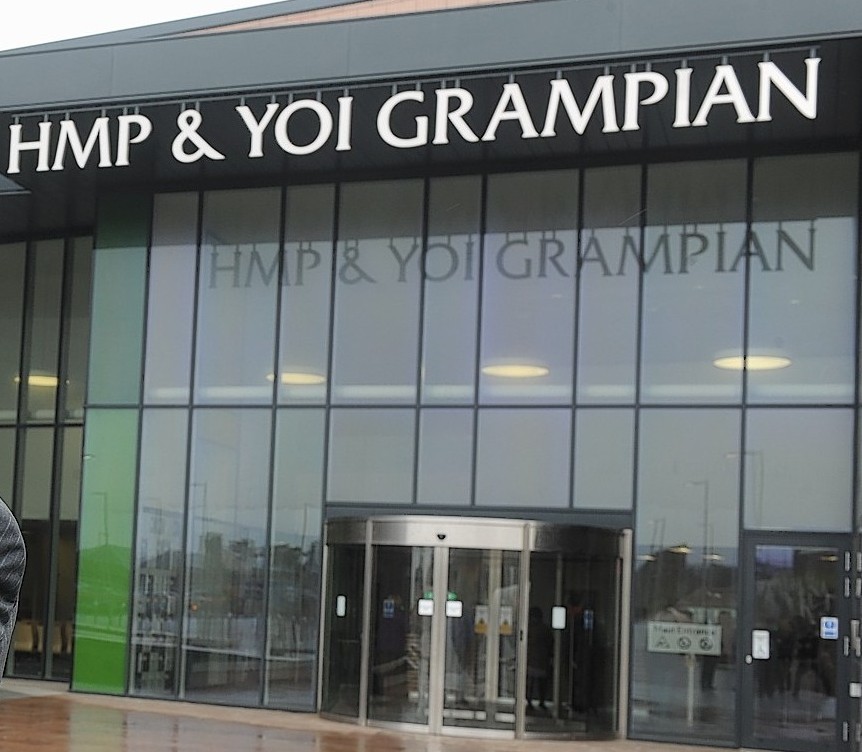 A man has had another six months added to his jail term for yelling racist remarks and assaulting five prison officers during an argument.
Albert Massie appeared at Peterhead Sheriff Court yesterday and admitted shouting horrific abuse at an African member of staff at HMP Grampian on April 11 last year.
Massie launched a tirade against an employee from Zimbabwe during a disagreement about medication.
He was punished within the jail by being placed in isolation.
But two weeks later, on April 26, Massie was in trouble again.
When officers entered his cell to take away the remains of his evening meal, he began acting aggressively and pushed one in the chest twice.
An alarm was raised and more members of staff attended to provide assistance, whereupon he lashed out and attacked four more people – including punching two in the face and biting another on the hand.
He even grabbed one male member of staff by the privates and "held on for a few seconds".
During the incident, he also told a prison officer that he knew where he lived and would "come and get him" upon his release.
Fiscal depute Ruaridh McAllister said: "They were able to eventually gain control over him."
Massie, who was described in court papers as an inmate of HMP Barlinnie, was represented in court by defence agent Sam Milligan.
He told the court Massie had been struggling to cope within the jail and that his earliest release date, for a separate crime, was December 2019.
"This is essentially a debt clearing exercise for Massie, and he is anxious to get on and clear what remains of that sentence," he said.
"He accepts he reacted when officers entered his cell. He asked for a number of minutes to get himself organised."
Sheriff Andrew Miller sentenced Massie to six months in jail for each offence.
They will run concurrently, and begin after his current jail term.