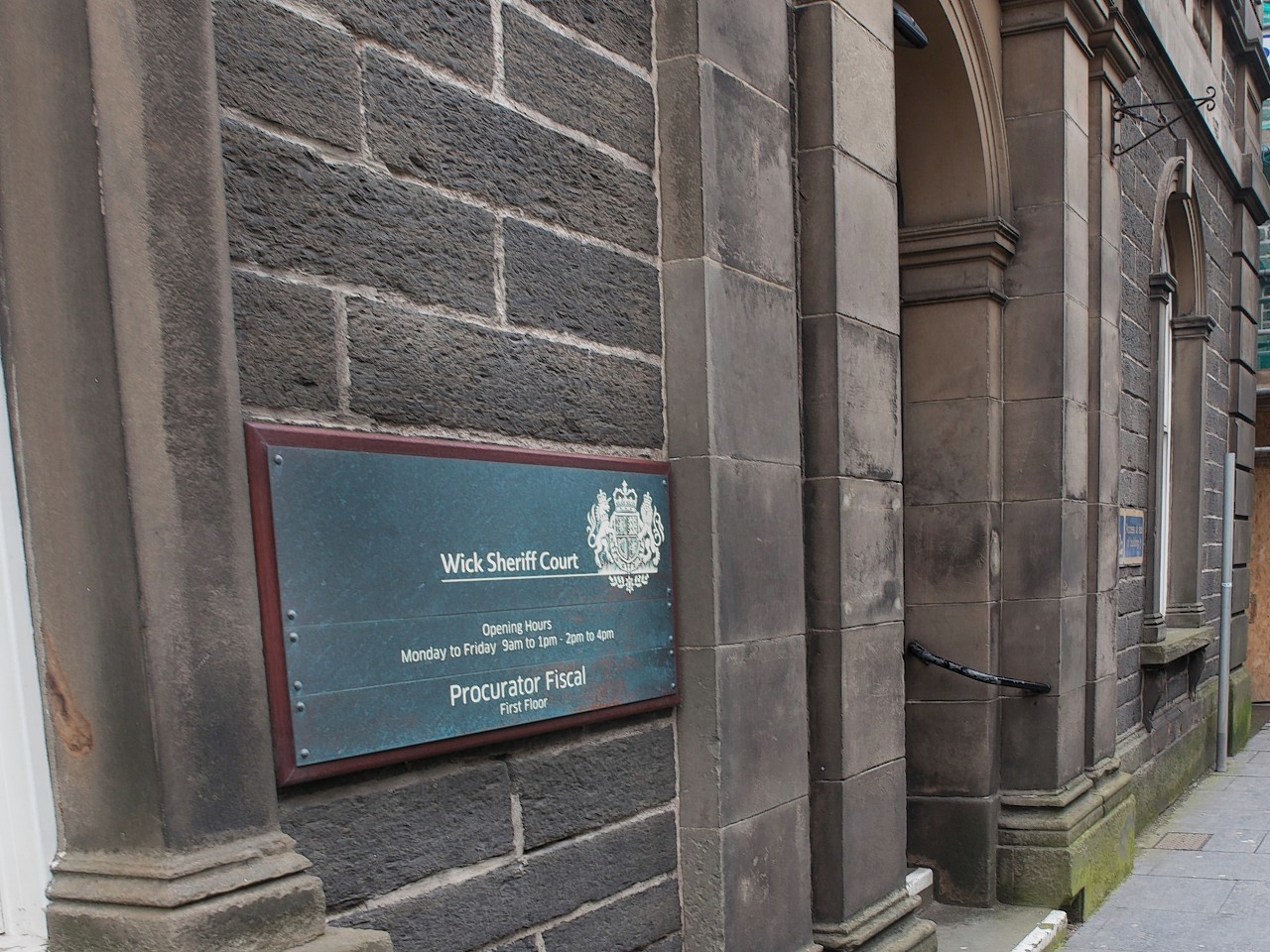 A Highland man's behaviour has been branded "disgraceful" after he launched a tirade of abuse on bar staff and police.
Craig MacDougall, 22, was banned from the Camps Bar in Wick for a year and ordered to carry out 65 hours unpaid work in the community.
Wick Sheriff Court heard that he did not take kindly to being asked to leave the bar by stewards, on December 22, after he could not produce confirmation of his age.
MacDougall began shouting and swearing, spat at one of them and attempted to punch him.
MacDougall left, but returned half-an-hour later and attacked the stewards outside the pub throwing a flurry of punches, none of which connected.
The stewards, concerned for the safety of passing pedestrians restrained MacDougall on the ground.
Despite the arrival of police officers, MacDougall's abuse continued and he told one of the stewards that he would track down his kids and his house and burn them. He also threatened to kill the officers.
The accused was detained "with great difficulty" before being arrested and taken to Wick police station where he threatened to stab the custody sergeant in the neck before being locked up.
MacDougall, of Proudfoot Road in Wick, admitted charges of assault and abusive and threatening behaviour.
Solicitor Fiona MacDonald said that the accused, had been "atrociously inebriated" and that his behaviour had caused him and his family considerable embarrassment.
Sheriff Andrew Berry, who noted that the accused was a first offender, said he would have considered a substantial fine had it not been for his limited income.
But he warned MacDougall that any repeat of the his conduct would inevitable attract a custodial sentence.