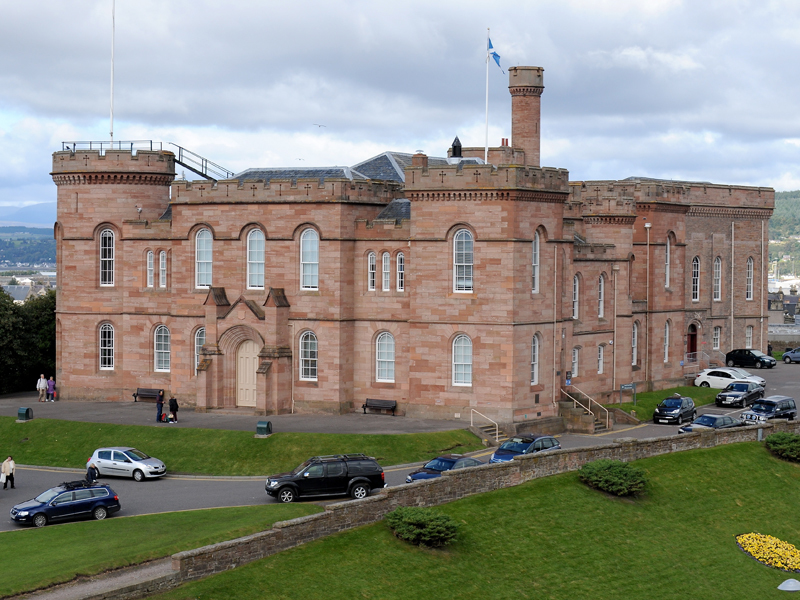 A 33-year-old Inverness man was fined £200 at the city's Sheriff Court yesterday after admitting illegal possession of a lock-knife in a public place.
John Reid, of Longman Caravan Site, was searched by police on Cromwell Road at 3am on December 19 and the item was found.
Defence solicitor Pauline Chapman said: "He does casual work gathering winkles and it is an essential tool."
A 30-year-old Dingwall man who had a small amount of heroin in his possession when searched by police was fined £100 yesterday.
At Inverness Sheriff Court, Mateusz Podlawski, of Burns Crescent, pleaded guilty to the offence which took place in Tulloch Square on April 19.
Police checked a car parked at North Kessock and immediately smelled cannabis, Inverness Sheriff Court was told yesterday.
The occupants, 19-year-old Eleanor Charlette, from Beauly, and 20-year-old Darryl Mackay, from Inver, near Tain, were searched on November 28, 2015, and found to have drugs in their possession.
Charlette admitted possessing five MDMA pills and was fined £250. Mackay pleaded guilty to possessing 2.6 grams of cannabis and was fined £200.
A 44 year old Nairn woman who threw a pint glass into an Inverness bar when she was asked to leave was fined £400 yesterday.
At Inverness Sheriff Court, Tracy Fletcher of Kirkville Flats admitted culpable and reckless conduct at McCallum's Bar on September 17.