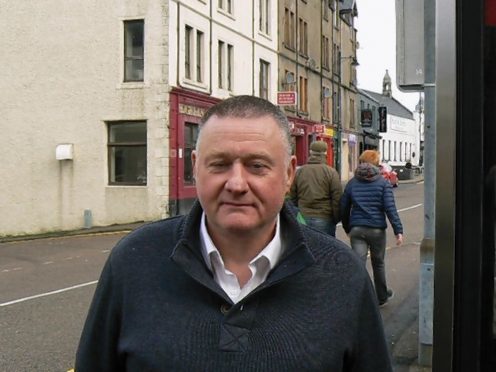 The Highland father of a jailed drug dealer has launched a bid to take Scotland's police chief to court as he tries to get his guns back from the force.
Police fear that when 36-year-old heroin addict Michael Cameron gets out of prison in June after a six-year sentence he will return to live at his parents home.
His father kept three high-powered rifles with telescopic-sights, silencers and ammunition at the house in Fort William, but officers took them away and cancelled 59-year-old David Cameron's licence to be a weapons owner.
Now the local authority worker – a keen deer stalker and vermin exterminator in his spare time – has taken out a civil action against Chief Constable Philip Gormley, appealing to the sheriff for the return of his guns and restoration of his firearms certificate.
The police case against the father-of-three also claims he is an unsuitable person to have a guns licence because he is a "known associate" of James Kennedy, 73, who has also had his weapons certificate revoked due to poaching convictions.
However, Mr Cameron denies his son will return from jail to live at the home in Grant Place, Claggan.
He also denies he is a friend of Mr Kennedy, Fort William Sheriff Court heard yesterday.
On July 29, 2013, a high court jury in Edinburgh found Michael Cameron guilty of dealing heroin in his hometown for the previous 10 years.
His defence said only small quantities of the drug were involved and the supply limited to a small number of users, as he was an addict himself.
His dad yesterday told his lawyer, Stephen Kennedy: "My son knows he is not being allowed to get out of prison and come back and live with us.
"He has put us through enough. But I would like to think he will come good. He is being trained to be a painter and decorator while in jail."
His wife, Catherine, 55, a full-time carer to her mum, broke down in tears as she said: "I am close to my son. I care for him. It upsets me to visit him in prison.
"But he is not coming back home to live. I want a quiet life. I do not want to go through that again with the police coming to search the house."
The chief constable's lawyer Carla Fraser told Mr Cameron that police had concerns about his son getting hold of the guns if he returned to live at home.
The appeal was adjourned to May.