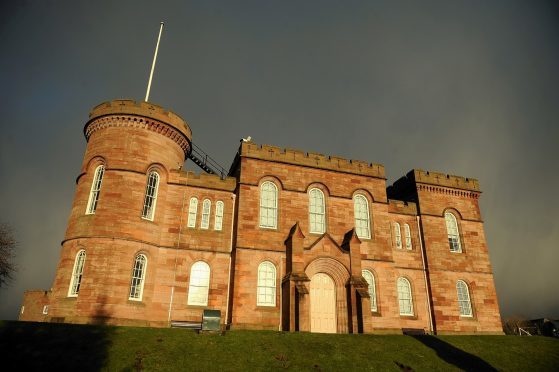 A young mother is on trial for attacking her partner with an unknown weapon after they fought over a missing wallet.
Tanya Stewart, 23, of Millbank Road, Dingwall, denies assaulting James Marshall on May 27 by striking him on the head and body with an implement to his severe injury and permanent disfigurement.
But a jury at Inverness Sheriff Court heard yesterday that Mr Marshall refused to divulge to police the name of his assailant as he waited for treatment to nose and arm injuries.
Det Sgt Steve McCabe said he claimed that it was a group of men and woman who were responsible but would not provide identities.
However in the first day of Stewart's trial, her 36 year old neighbour Grace Moir said she saw Mr Marshall return to his house with a shopping bag.
She said: "There was a lot of shouting by Tanya and James. I only heard two voices. They were arguing over a wallet and he wanted to know where his wallet was.
"I saw Tanya who was on the back step getting punched on the shoulder by James.
"Tanya reacted and punched him on the leg. They both went inside and I heard James shout: 'Go on, just do it.' Then he came out but he had his back to me.
"Tanya came out and she had a burst nose or mouth – there was blood in that area. She was asking James to come back."
Ms Moir said she didn't see anyone else other than Stewart and Mr Marshall.
Mr Marshall's 43 year old mother, Karen, whose address was not given, said a woman she thought was Tanya phoned her to say that they had been fighting and that she and her family had sorted him out.
"She said he had got what he deserved." Mrs Marshall added.
However she conceded to defence solicitor Clare Russell that "it could have been anyone on the phone."
The trial continues.