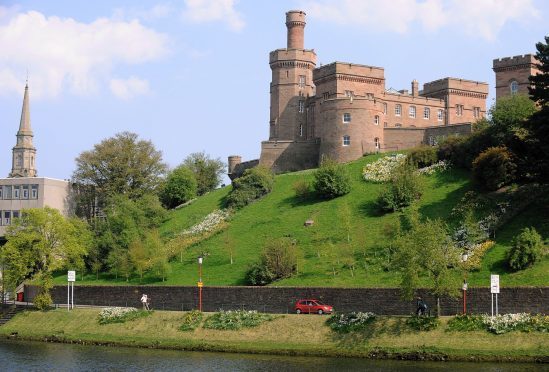 Here are three stories from Inverness Sheriff Court you may have missed this week.
1) Man "put an end to a lifetime of biking" after being caught speeding at 130mph
An Easter Ross off-shore worker was caught speeding at 130mph on a Highland road described by a Sheriff as "a magnet for bikers".
Grant Campbell, 37, of Obsdale Park, Alness, appeared at Inverness Sheriff Court yesterday and admitted driving carelessly on the A890 at Ledgowan near Achnasheen on May 15 last year.
Fiscal depute David Morton said Campbell was one of six bikers "travelling in convoy" on the long straight stretch.
He said that three of the bikers stopped when instructed to by police but Campbell and two others carried on driving.
Defence solicitor John MacColl said that his client had now sold his bike "to put an end to a lifetime of biking. He realises he made an error of judgement."
Sheriff Fleetwood commented: "This road has taken over from Daviot as the most notorious speed trap in the Highlands.
"It is a magnet for motor-cyclists on a Sunday morning – and that is why the police are there."
Campbell was fined £700 and disqualified from driving for nine months.
2) Highland man fined after being found with lock knife
A 21 year old Ardgay man who was caught with a lock knife in Conon Bridge last September was fined £450 at Inverness Sheriff Court yesterday.
Van driver Michael Maclean of Carron Place pleaded guilty to the offence.
Defending, John MacColl said his client had used it to cut equipment a few days earlier but this did not amount to a reasonable excuse for having it when he did.
3) Driver caught behind wheel almost five times the limit
A motorist who was caught driving with almost five times the permitted alcohol in his system avoided a jail sentence yesterday.
It was the third time that 55-year-old former businessman James Garrett had been prosecuted for drink driving, with previous convictions in St Helens and Hereford Magistrates Courts in 1998 and 2007 respectively.
He also admitted a previous conviction of causing death by reckless driving for which he was sentenced to four years in jail in Gloucester Crown Court in 1990. An original two year sentence handed down in May of that year was doubled after an appeal on November, 1990.
Yesterday at Inverness Sheriff Court, Sheriff Gordon Fleetwood told Garrett, who now lives at Achmony Wood, Drumnadrochit: "You of all people should know the consequences of getting behind the wheel when you had taken alcohol."
The Sheriff added that Garrett deserved the maximum jail sentence for the offence to which he pleaded guilty.
He added: "The only thing that persuades me from sending you to prison is the consequences to your family if I did."
Instead of a custodial sentence, the Sheriff told Garrett he must do 240 hours of unpaid community work. He also banned him from driving for 10 years and ordered him to resit his driving test.
But he added that he hoped Garrett would not get behind the wheel of a car again.
Garrett admitted driving on the A82 between Inverness and his home on June 3 and sentence had been deferred for a background report.
Fiscal depute David Morton said that a motorist had been confronted by Garrett driving along the wrong side of the road.
"He had to make an emergency stop and turned round to follow him. He then contacted the police." Mr Morton said.
Defence solicitor Willie Young told the court that his client was a failed businessman who now has health issues.
He added: "He had not been in a pub for 10 years and not had a drink in that time. But this was a brief relapse into alcoholism."
Mr Young said that there were other health problems in the family and at the time, "he and his wife were not getting on."
The Sheriff told Mr Young: "I can understand why he fell off the wagon and I have some sympathy for his personal circumstances. But why did he come to Inverness, take alcohol and then drive his car home?"
Mr Young replied that his client accepted full responsibility.