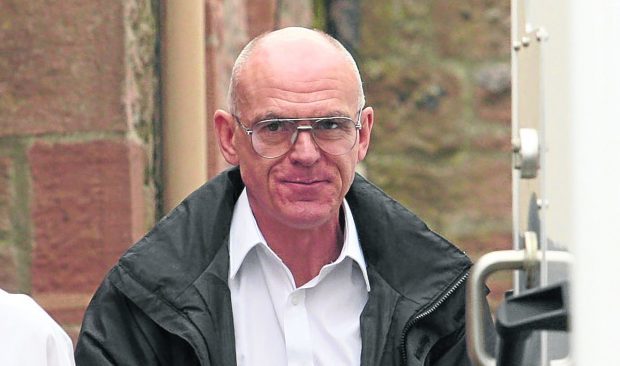 An underage girl was showered with inappropriate gifts including lingerie during a 10-year ordeal of abuse by an older man.
Ian Highton, 54, started his campaign when his victim was still in primary school, telling her that he loved her and that she was "like a drug" to him.
But he was caught by police after the girl and a relative recorded conversations between abuser and victim last year, during which he admitted his actions.
Yesterday at Inverness Sheriff Court, Highton, of Church Road, Kyle of Lochalsh, was remanded in custody pending a background report until September 22.
He had admitted 10 charges, including seven sex offences against the same girl between June 2006 and June 2016.
He also pleaded guilty to having indecent images of children and showing them to the youngster, who is now a teenager.
An assault on the girl involved Highton trying to strangle her.
Highton was immediately placed on the sex offenders register. His lawyer, Laura-Jane Macnaughton, said: "He is asking for his bail to be revoked because he does not want to delay the inevitable.
"He knows he is going to jail for a long time."
Describing some of Highton's behaviour, fiscal depute Roderick Urquhart said: "He put his hands round her neck to strangle her and said it was like a kink to him. He also showed her indecent images of children.
"He told her this was normal because he wanted her to share his interests.
"He also bought her lingerie, whips, handcuffs and a sex toy when she was only 12.
"She finally confided in a family member and her boyfriend that he had been abusing her."
Sheriff Margaret Neilson was told that the police became involved after the conversations were recorded and then handed over to officers.