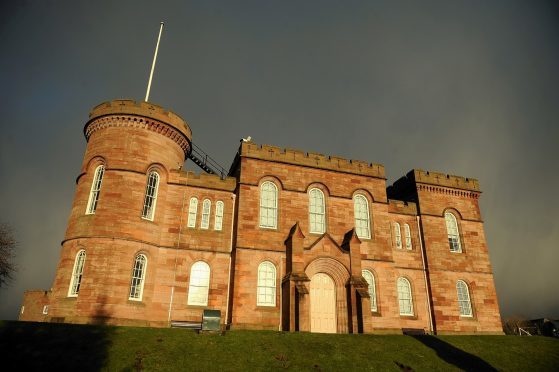 A former soldier who sparked a major terrorist alert in the Highlands has been told to behave or face jail.
Muslim convert Alexander Tiffin, from Invergordon, threatened to kill "unbelievers" in menacing text messages to a member of Inverness mosque five days after the London Bridge attack in June.
Members of the mosque were so concerned they informed the police.
But after a police investigation into Tiffin's background, his computer and contacts, the conclusion was that he was "an idiot not a terrorist".
Tiffin, who had admitted behaving in a threatening manner on June 8 this year, had sentence deferred for good behaviour until January 19 at Inverness Sheriff Court yesterday.
But Sheriff Margaret Neilson warned Tiffin, of Kilmuir Place, Invergordon that if he misbehaved, he could still be jailed.
His defence solicitor, Roger Webb told the court: "I am grateful for the Crown's conclusion that he is an idiot not a terrorist.
"There is no evidence of him being radicalised. This came at a difficult time in his personal life. He had been given news by his wife he didn't like, and broke a tenet of his religion and got drunk.
"The person at the mosque quite properly went to the police and he is welcome back at the mosque and the guidance of those wiser than himself.
"He told officers he was stupid and apologises to the court, the police and the mosque."
At a previous hearing, fiscal depute Roderick Urquhart told the court: "He converted to Islam between 8 months to a year ago and thereafter began attending the Inverness Masjid (mosque)."
Tiffin told police officers he could see why the message would cause so much concern, but claimed to have no memory of having sent it.
He also stated that the import of the message is the polar opposite of his true beliefs.
Mr Urquhart added: "One of my senior colleagues has discussed Tiffin at length with the police. They report that after extensive inquiries, including going through his internet searches and contacts, they have not established any link between the panel and any terrorist organisation.
"The conclusion has been that he was an idiot, not a terrorist." Mr Urquhart said.