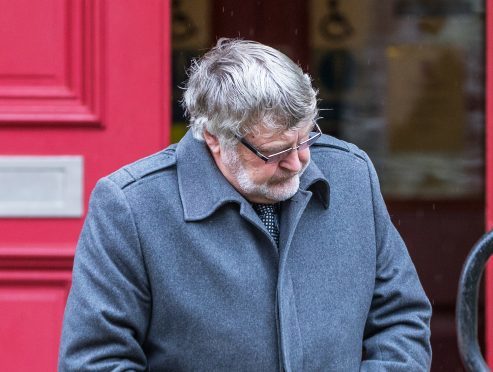 A Moray businessman swindled more than £27,000 from the taxman during a two-year fraud.
Gordon Philip ran his own architecture company, GP Waypoint Design, from his home in Elgin.
HMRC believed the firm ceased trading in March 2014 after the 71-year declared himself bankrupt after running up "significant debts".
However, Philip continued to work for his company by completing housing projects for clients across the north of Scotland.
And between April 2014 and May last year, the architect filled out invoices for customers charging them VAT – but then failed to pass the money on to HMRC.
Tax officials eventually caught up with the fraudster after carrying out precautionary checks on bills sent to one of Philip's customers.
At Elgin Sheriff Court yesterday, the businessman admitted pocketing £27,370 that should have been destined for the public purse.
Fiscal Alex Swain said: "Philip's VAT number was deregistered but essentially he continue to trade as normal and charge VAT to customers.
"HMRC became aware of this after carrying out a check, effectively targeting one of the accused's customers and asking to see invoices.
"After doing this, they discovered the invalid VAT number, which prompted HMRC to visit the accused's premises."
When confronted at his home by tax officials, Philip produced several invoices which showed he had withheld more money that should have been passed on to HMRC.
The Fleurs Place resident, who operated as a sole trader, pleaded guilty to a single charge of being knowingly concerned in the fraudulent evasion of VAT by charging customers and then retaining it instead of sending it to HMRC between April 10, 2014 and May 11,
2016.
Defence solicitor Ian Cruickshank said his client was yet to pay back any of the money but revealed he would be able to make a "substantial" payment in a "short period of time".
He added: "This matter came to light as part of an internal VAT inspection on one of the customers.
"Clearly, as a result of that, further internal checks were made which found that there was no VAT number registered to Mr Philip."
Sheriff Chris Dickson deferred sentence until November 14 for background reports to be prepared.