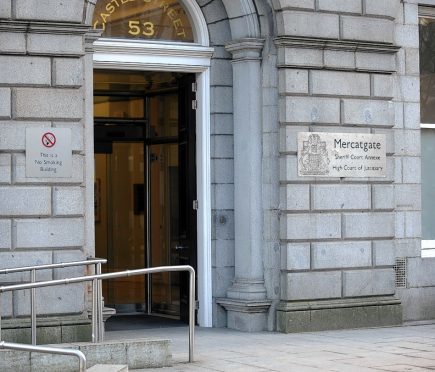 A jury has retired to consider its verdict in the trial of two men accused of killing their former housemate in a property in Aberdeen city centre.
Emergency services were called to a flat on King Street in the late hours of January 15 this year after neighbours reported hearing loud banging and shouting.
Officers took half an hour to gain entry to the property and discovered Aleksejus Zarskus severely injured with blood over his face.
He was taken to hospital but died three days later.
Police detained Tomas Gulbinavicius, 33, and Janis Karajevs, 30, at the property and the pair have been on trial at Aberdeen High Court accused of murdering him.
They are alleged to have acted together by repeatedly punching and kicking him as well as stamping on his head.
Earlier this week they both gave evidence, blaming each other for the death.
Yesterday defence counsel Neil Murray, representing Karajevs, urged the jury to find his client not guilty.
The court previously heard Karajevs had seven convictions for assault but he said this did not prove anything.
He said: "We've heard my client is a bad man, he has been to prison for five prior assaults involving drink.
"I do not know if you have heard the phrase character assassination but we are not dealing here with character assassination."
The court previously heard Karajevs had lied to the police by saying Mr Zarskus had come into the flat with these injuries but Mr Murray said his client had not been dishonest while giving evidence.
He said: "Telling lies is one of the most rational things that we do.
"We know the truth. We do not want it to come out.
"If you are going to tell lies you might as well tell good ones.
"You heard him tell you that an argument started but he did not remember seeing Gulbinavicius kicking Mr Zarskus.
"If he is telling lies there is a golden opportunity to tell a lie to his advantage."
The pair deny the charge against them.
Jury members began their deliberations yesterday afternoon and will resume today.