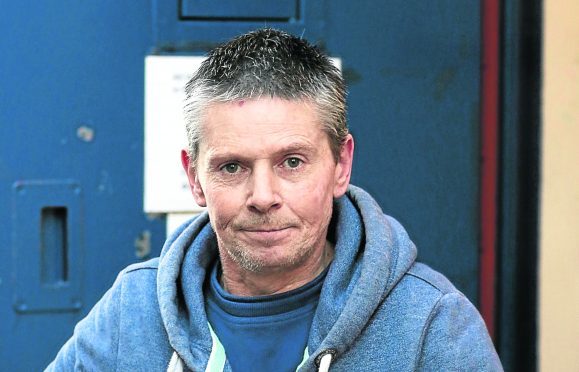 A 48-year-old homeless man claimed he was so desperate for food and a bed for Christmas he broke into a city's covered market just so he would get arrested and jailed.
But although William Heron was jailed for three months at Inverness Sheriff Court yesterday, it was backdated to November 13 when he was taken into custody – which means it is highly likely he will be out for the festivities.
However his lawyer, John MacColl, said his client had been in touch with the local housing authority while on remand and had been promised accommodation on his release.
Mr MacColl added that Heron would also get an income after his benefits had been cut so much he claimed it forced him into committing the crime.
Heron denied a charge of attempted theft by breaking into the Victorian Market in Inverness on November 12. He told his trial he did it to get arrested because he had no money.
PC Jonathon Stow confirmed that when he and a colleague arrived at the shopping precinct, they saw a hole in the fire exit door and Heron waiting behind it.
He told the officers: "I have no money left. Committing an offence to get back inside was my only option. I did it on the spur of the moment at 5am when there was no one around because I didn't want to alarm or distress anyone. "I had no intention of breaking into anywhere else. I did it because the only way to feed myself was by going back to prison."
Sheriff Margaret Neilson convicted him of a charge of malicious damage instead of the more serious charge of housebreaking.
Mr MacColl said: "It is astonishing the benefits agency cut his benefit to a ridiculous amount because he had missed an appointment with them. He was left with £5 in his account.
"But if he had nothing, he would have qualified for a hardship payment and this would never have happened."