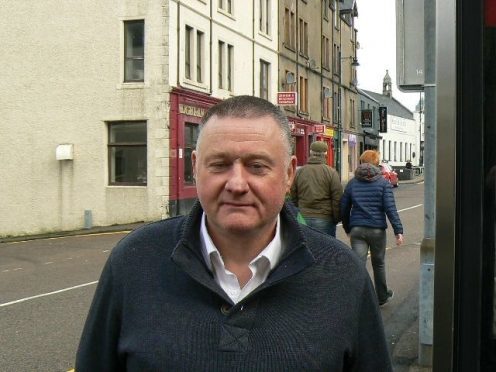 The father of a jailed drugs dealer has won his battle with Police Scotland to get his weapons returned and his guns licence restored.
A sheriff has ordered police to give 59-year-old council buildings worker David Cameron, from Fort William, back his three high-powered rifles with their silencers and ammunition.
Officers told the appeal hearing at Fort William Sheriff Court they feared that when his son Michael Cameron, 36, was released from prison following a six-year sentence for heroin dealing he would return to live at his parents house where the guns were kept, and might get his hands on them.
Mr Cameron, a keen deer stalker, assured his lawyer, Stephen Kennedy: "My son knows he is not getting out of prison and being allowed back to live with my wife and I. He has put us through enough. I am told he will be re-housed by the council as a homeless person."
His wife Catherine, 55, added: "I am close to my son. I care for him. But he is not coming back home to live. I have enough on my plate. I want a quiet life."
Mr Cameron added that he kept his weapons at his council estate terraced home in Grant Place, Claggan, in an upstairs room in a steel cabinet, triple-locked and bolted to the floor and wall. There was one key which, he said, was with him all the time.
Chief Inspector Fraser Lamb, 51, former head of Police Scotland's firearms licensing, said: "Michael Cameron was known as the biggest drugs dealer in his home town for about 10 years."
Police lawyer Carla Fraser told the appeal: "When police arrived to search the granny flat (at the Cameron home) Michael Cameron came down the stairs brandishing a baseball bat.
"That shows his willingness to use a weapon."
In a judgement granting Mr Cameron's appeal against the withdrawl of his gun licence and seizure of his weapons, Sheriff William Taylor, QC, said: 'The only question for the court was whether or not Mr Cameron snr could be permitted to have the firearms or ammunition without danger to the public."
The sheriff said that from the evidence he was convinced it would be safe for the firearms to be returned to Mr Cameron.