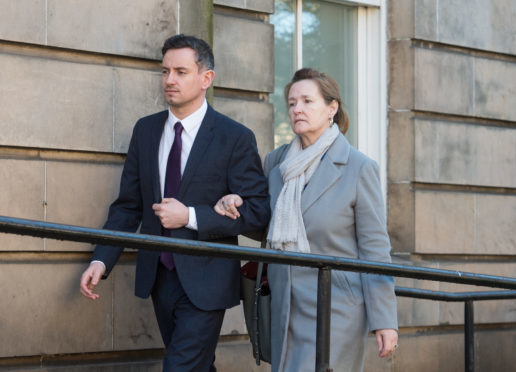 A disgraced former councillor has been spared jail after pleading guilty to possessing a stash of child pornography.
Sean Morton, formerly of Lhanbryde, appeared at Elgin Sheriff Court yesterday to learn his fate for keeping pictures of girls as young as 10 on his laptop.
Last night, the former Labour member insisted the images had been sent to him anonymously – but thanked police for taking the accusations against himself "very seriously".
Prosecutors found four images of two naked girls engaged in "sexual activity" with each other after they raided his home.
A further three images of adults having sex with dogs were also found on the same laptop following a search.
Yesterday defence solicitor Laura Greer explained Morton was drinking heavily at the time of the offence.
She said: "He had been in a relationship, which had broken down, and he began consuming too much alcohol and engaging in conversation with people online."
Mrs Greer stressed that reports from computer experts had found no evidence Morton had searched for the photographs online and the images had been "backed up" from a mobile phone.
In a statement, Morton said: "These were sent to me anonymously. I realised I hadn't been as careful about who I spoke to online as I would be in my everyday life.
"I felt revulsion at what had happened and felt I must accept my guilt.
"I wish with all my heart the sender never sent the images. I wish I had been less careless and much more guarded."
Three of the images were considered to be in the most serious category, one in the second category and three in the lowest.
Sheriff Chris Dickson told Morton: "These are serious charges. By viewing indecent images you are creating a demand for the abuse and suffering of the children depicted."
Morton was ousted from Moray Council at last year's election. The former councillor was suspended by the Labour party and is now no longer a member after his membership lapsed.
Morton, of Mayfield Street, Stirling, admitted a charge of possessing extreme pornographic material depicting adults engaging in sexual activity with animals between November 8 and 29, 2013, and a charge of "taking or permitting to be taken" indecent photographs of children on November 11, 2013.
He was sentenced to 140 hours of unpaid work and placed on the sex offender's register for three years.