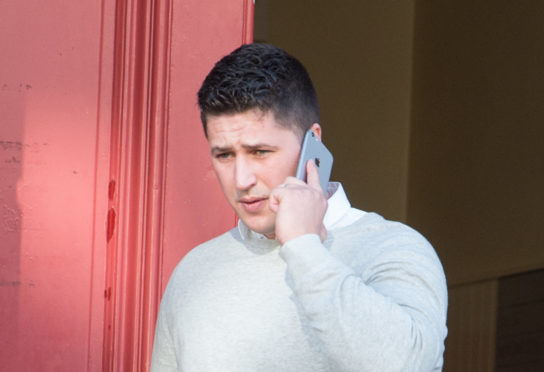 A tradesman has admitted scamming two Moray pensioners out of nearly £30,000 after doing substandard repairs to their roof.
George Flannigan, from Lochgelly in Fife, went door-to-door in Buckie in February 2016 to ask homeowners if they needed work done.
Alistair Moir, who was 83 at the time, and his wife Elizabeth, then aged 87, told him they had concerns about broken tiles on the roof of their Highfield Road home.
However, yesterday at Elgin Sheriff Court it was revealed that 24-year-old Flannigan and his work crew had "made the home worse" following a series of repairs over a three-month spell.
Fiscal Kevin Corrins explained that after Flannigan had been engaged to repair the tiles, he began offering to do other work on the home.
Eventually, the Buckie couple handed over a total of £28,800 to the tradesmen.
But Mr Corrins revealed an independent surveyor valued the repairs at £5,000 while estimating it would cost about £6,700 to put right the poor quality of work.
Sheriff Chris Dickson asked: "Have they made the house worse then?"
Mr Corrins replied: "Arguably, yes."
A separate report from Flannigan's defence team valued the work done at £16,000, while estimating it would cost £8,500 to undo the damage.
Flannigan, who lives in a static home at Cartmore Industrial Estate in Lochgelly, attempted to con a further £8,000 from a dementia sufferer in Buckie in May 2016 for dodgy repairs to a chimney.
However, two cheques from Mary Ritchie bounced due to her having insufficient cash in her bank account.
Flannigan's sentence was deferred until March 29 after he pleaded guilty to two charges of fraud while acting with others.