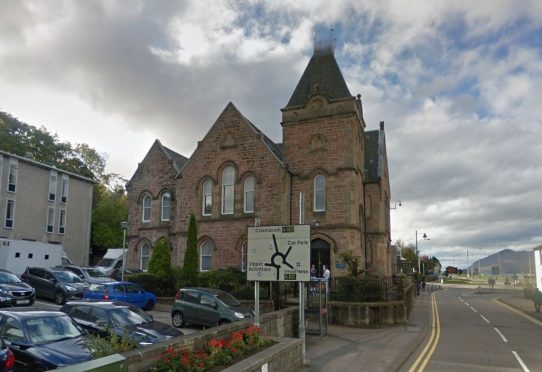 A restaurant boss who left a feather on a waitress's car as code he wanted a date was yesterday banned by a sheriff from the Highlands.
Fort William Sheriff Court heard how James Dennis, 37, bombarded a waitress with letters, flowers and gifts – and a feather, with instructions to leave the feather on her car door as a sign if she wanted to go out with him.
But his attentions were unwanted and yesterday, Sheriff Gary Aitken described the first offender's behaviour as 'creepy'.
Fiscal Robert Weir told the court how the woman worked in a restaurant and Dennis was employed by the company owning the eaterie and other holiday facilities.
After finishing her shift on May 1 last year she went out to her car and found a lengthy letter from Dennis on it.
Mr Weir said: "There was nothing threatening or untoward about the letter's contents – he just wanted to get to know her.
"But the woman did not take up his approach.
"A month later another letter was left saying he was also leaving a feather as well.
"The young lady told him she wasn't interested and she was already in a relationship."
However, Dennis, then of Glen Nevis Cottages but now in Wales, traced her home address and left further letters saying: "I am very much in love with you."
Defence lawyer Hamish Melrose said: "He lost his job and his house as a result of what he did.
'He is now staying with friends in Wales and has no intention of approaching or contacting the young lady again'.
Deferring sentence on Dennis for six months for his good behaviour the sheriff ordered him to have no contact with his victim and to stay out of Highland Region during that time.
He said,' For your first ever offence you chose a very serious one. How you behaved can only be described as creepy.'
Dennis admitted causing fear and alarm to the woman at the restaurant and her home and by sending her unwanted letters,flowers and gifts to her home and workplace between May 1 last year and February 10.