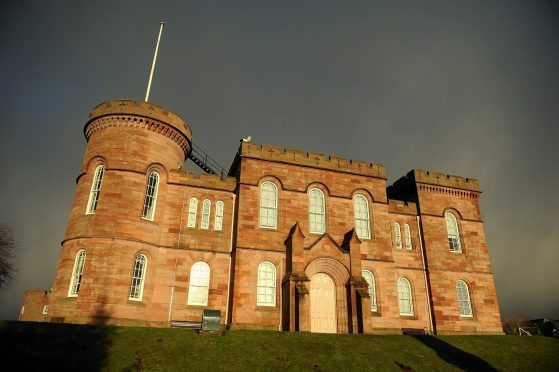 A 30-year-old Orkney man who beat his girlfriend unconscious with his fists and a bottle until it broke was jailed for 18 months yesterday.
Michael Budge had been drinking malt whisky when he turned violent with fellow Orcadian Dana Craigie in her home in Walker Crescent, Inverness, on January 24.
It was the third time since May 2013 that Budge had assaulted Miss Craigie during their on/off relationship.
But Sheriff Margaret Neilson banned Budge from seeing Miss Craigie for the next three years by also imposing a three year non-harrassment order at Inverness Sheriff Court.
The court was told that Budge had come down from Orkney and had been staying with Miss Craigie for about a week before the assault.
Fiscal depute Roderick Urquhart said that both had been drinking for at least four hours when Budge was asked a question about one of his previous girlfriends.
"When he responded, she accused him of lying. An argument developed that lasted about half an hour before the assault started." Mr Urquhart went on.
He said: "He struck her repeatedly on the face with a bottle until it broke. Her 19 year old son, Lee, saw his mother prone and unconscious on the floor with Budge straddling her.
"He then saw him strike her face with about five "full force" punches. Fearing his mother was dead, Lee dialled 999.
"While he was still on the 'phone he became aware of Budge driving off in his mother's car. He did not get far."
Mr Urquhart added that Budge crashed the car into a fence, gates, a street light and then smashed a shed before embedding the car in a stone wall in Stewart Court.
Budge admitted assault to severe injury, driving dangerously and while almost four times the legal alcohol limit.
Defence solicitor Fiona MacDonald said her client couldn't remember much about the incident.
"It was a toxic relationship and he has no wish to continue it or see her again." She said.